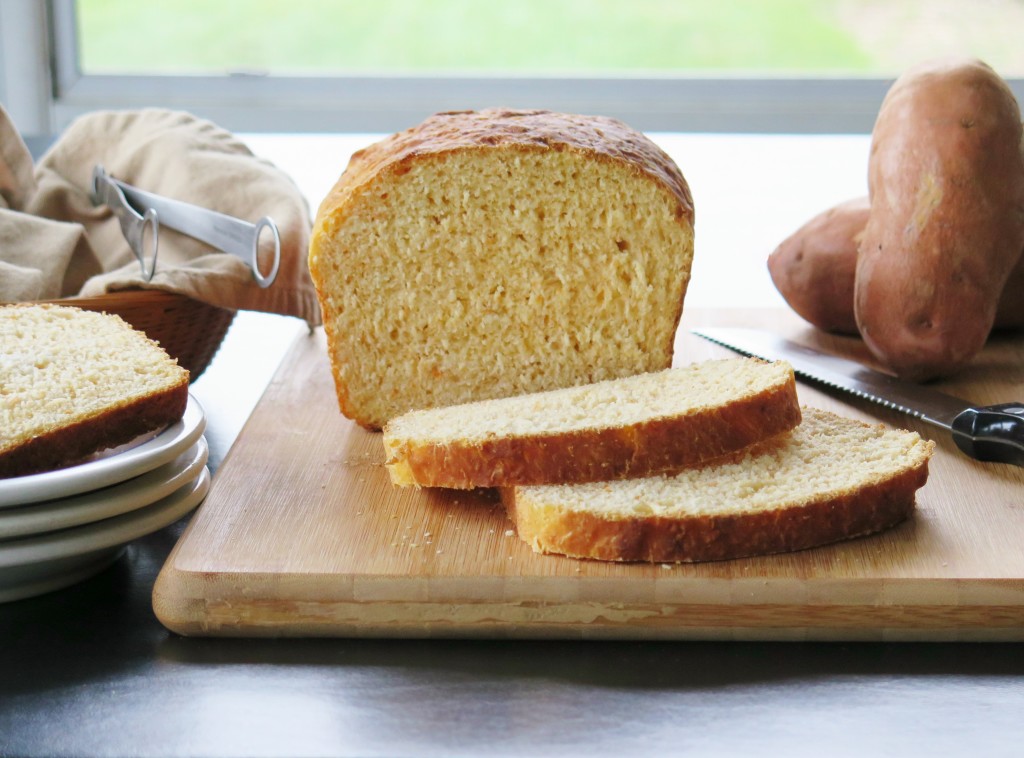 Sweet Potato Bread lifts fall breads to another level! Moist, airy and light for sandwiches or toasting.
I love this bread toasted with a slab of honey butter melted on top! Apricot jam is special on this toast too. Enjoy!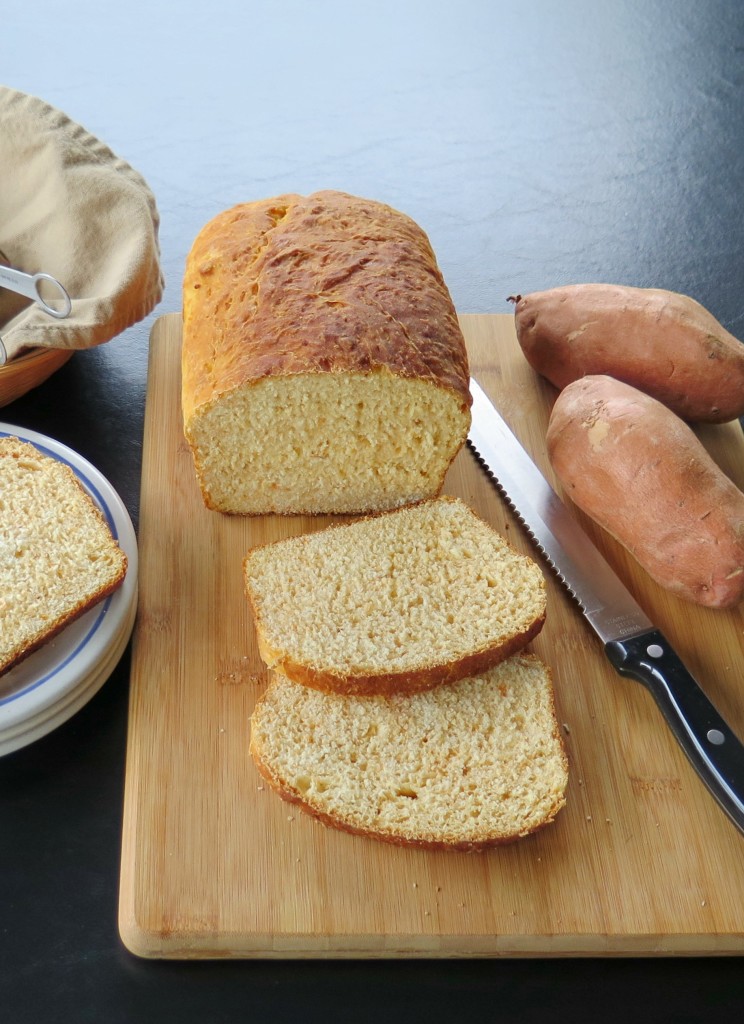 Welcome to another fun addition of #BreadBakers!
#BreadBakers is a group of bread loving bakers who get together once a month to bake bread with a common ingredient or theme. Follow our Pinterest board right here. Links are also updated each month on this home page.
We take turns hosting each month and choosing the theme/ingredient.
If you are a food blogger and would like to join us, just send Stacy an email with your blog URL to foodlustpeoplelove@gmail.com.
Our November theme…
Root Vegetables! November's theme is root vegetables, perfect for fall. Onions, shallots, carrots, potatoes, radishes, rutabagas, parsnips, ginger, turnips… or any other root veggie… your choice!
Thank you Karen from Karen's Kitchen Stories for hosting our event! Visit Karen's blog and share some Bread Bakers love!
http://www.karenskitchenstories.com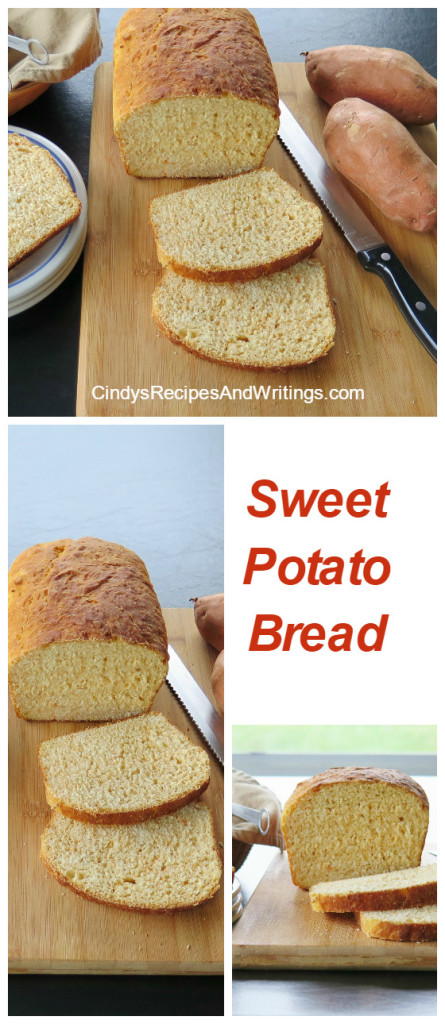 Enjoy a different kind of potato bread this season! Sweet Potato Bread may just become your new favorite!
Ingredients
1 medium cooked sweet potato, mashed (about 1 cup when mashed)
1/4 cup warm water 110 to 120 degrees
1/2 cup warm milk 110 to 120 degrees
1 tablespoon butter
1 packet dry yeast (I used Red Star)
1 tablespoon sugar
1 teaspoon salt
3 1/4 to 3 1/2 cups flour
Instructions
Mix together flour, sugar, salt, yeast and 1 3/4 cups flour.
Bring water, milk and butter to a temperature of 110 to 120 (Red Star yeast users 120 to 130) add to sweet potato and blend.
Stir wet mixture into dry mixture. Add 1 1/2 cups flour.
Turn out onto lightly floured board. Knead into a smooth ball (6 to 8 minutes.)
Place dough ball into a large, lightly greased bowl. Cover and set in a warm place to double in size.
Punch down risen dough and shape in loaf. Place in greased 5x9 loaf pan, cover and let rise again.
Bake at 375 for approximately 30 to 40 minutes until golden brown.
Remove baked bread from pan and allow to completely cool on a rack before slicing.
http://www.cindysrecipesandwritings.com/sweet-potato-bread-breadbakers/
Food for Thought…Have you ever tried sweet potato in baked goods like muffins, cake or pie? Sweet Potato Pie is one of my favorites. I feel it's better than pumpkin!
Enjoy these delicious root vegetable inspired breads from #BreadBakers !