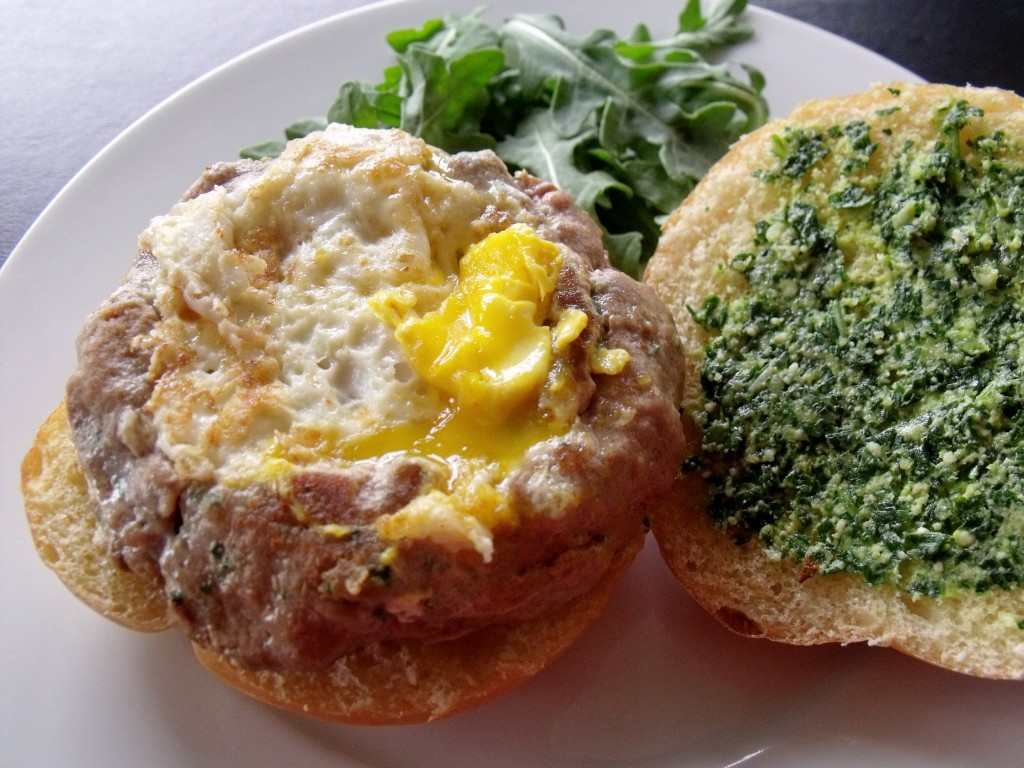 I love eggs!
Fried, poached, scrambled you name it, if its an egg I'm there. When I was first introduced to Davidson's Safest Choice Eggs, my wheels started turning with all the possibilities pasteurized in-shell eggs could offer.
I especially like my eggs on the soft, dippy-side. A lightly fried sunny-up, easy over, soft poached or soft boiled egg can add richness to a pasta dish, salad, or in this case, a burger.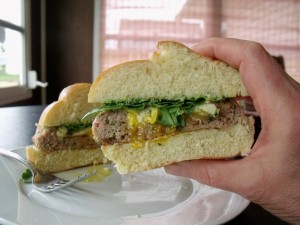 Davidson's Safest Choice™ Pasteurized Eggs are available in two varieties, All-Natural and Cage Free. For both varieties, Safest Choice™ only sources eggs from vegetarian-fed hens that are hormone and antibiotic free. Safest Choice™ eggs come from USDA certified and inspected farms that are Kosher certified by the Orthodox Union. Safest Choice™ uses fresh Cage Free eggs from farms approved as Certified Humane®.
You can learn more about the pasteurization process here.
To find a store near you, Davidson's has an easy to use Store Locator: Store Locator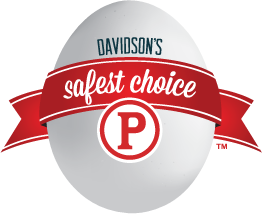 You can easily make this turkey burger as a patty and top it with an egg.
I liked the idea of making a burger nest for my golden egg deliciousness!
I started by making an arugula pesto. You can use any green. I've used spinach and even watercress!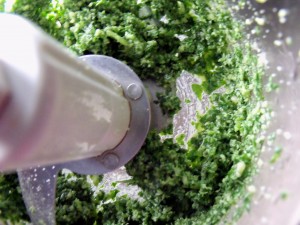 Next, I added a little to the turkey.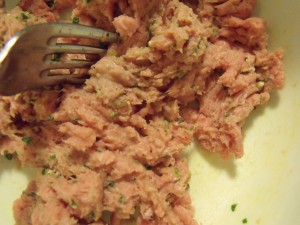 Formed it in a ball and shaped it with a spoon.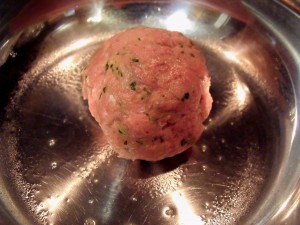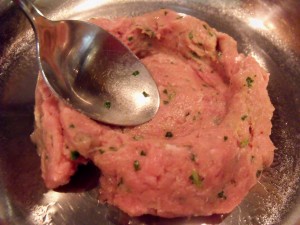 When you see juices rise to the top, it is time to flip it.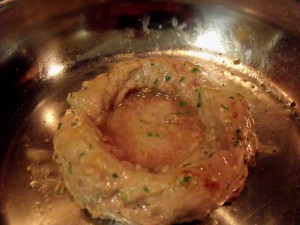 When the burger is thoroughly cooked, here comes the best part!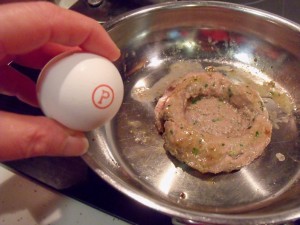 Crack a Davidson's Safest Choice Egg into the burger nest!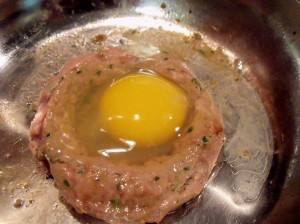 Carefully flip it over and cook your egg as desired. The burger holds the heat in, so it takes about as long to cook your egg as if you just pan cooked it. You can also top a patty of your choice with an egg cooked your way! Try it with beef or sausage too.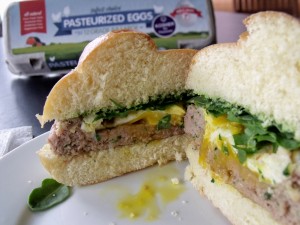 Turkey Burger Nest Egg Sandwich
Ingredients
¼ lb ground turkey
1 Davidson's Safest Choice Egg
1 burger bun
Arugula Pesto
1 cup fresh arugula
1 clove garlic
1 tablespoon Parmesan cheese
1 teaspoon olive oil
salt and pepper to taste.
spray oil for frying
Instructions
Finely grind arugula, garlic, cheese salt and pepper in a food processor. Drizzle in oil and process into a pesto paste.
Add 1 tablespoon of pesto to the turkey.
Spray a pan with cooking oil. Form turkey into a ball. Press into a "nest" with a spoon or cook as a patty if desired.
When juices rise, flip burger. cook thoroughly.
Break a Davidson's Safest Choice Egg into the pocket. Flip and cook as desired.
Spread additional pesto on the bun. Top with arugula if desired!
Enjoy!
Do you love eggs as much as I do and have a recipe you would like to share? The Food and Wine Conference #FWCon and Davidson's Safest Choice Eggs have an exciting contest for you! For more details, click the image below!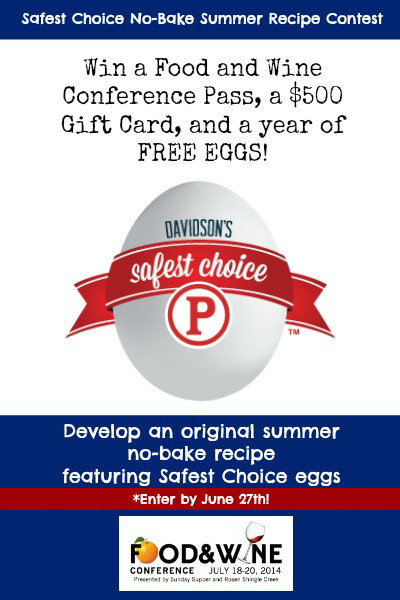 This post is entered in the Davidson's Safest Choice No-Bake Summer Recipe Contest with a chance to win prizes. I was not monetarily compensated for writing this post. Opinions are my own.