As a kid I loved nothing better than foraging for snacks. Hot spots for snacks depended on the season. Fall brought apples and pears from neighboring trees and walnuts from the back woods. Spring had violets, dandelion and fiddleheads. But summer, oh summer was always ripe for the picking! All you needed was to know what was safe and where to find it! Apricots and sweet bing cherries came from an old farm that was for sale for as many years as I could remember. Some wild finds included: raspberries, mulberries, honeysuckle nectar, pawpaw and of course, watercress!
Watercress grew along a spring-fed stream a few miles from my house. The stream ran alongside an old country road, popping up here and there before going back underground. Back then, owners along the road often hung cups on poles for thirsty travelers. Those spots, where the water first surfaced grew the best watercress! Just pick it and eat it, heck it was being constantly washed!
Nowadays you need to be extra careful foraging for watercress because of water quality issues everywhere.
So when I saw watercress for sale at a locally-grown only Farmers Market I had to have some!
My adult tastes say nibble some and use some to make Watercress Pesto!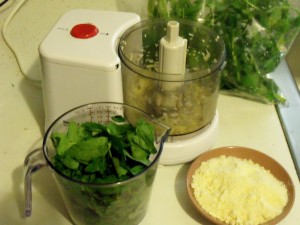 4 cups watercress, (leaves and young stems)
4 cloves garlic
1/2 cup Parmesan cheese
2 Tablespoons olive oil
Salt and pepper to taste
Grind garlic and watercress in a food processor until finely chopped.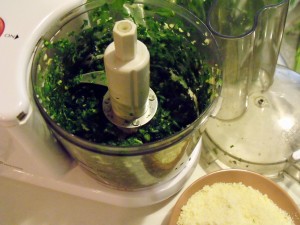 Add cheese and blend.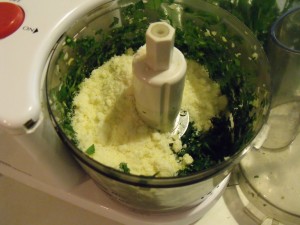 Add oil, 1 tablespoon at a time and blend. Add more oil as necessary to make a paste. Season with salt and pepper.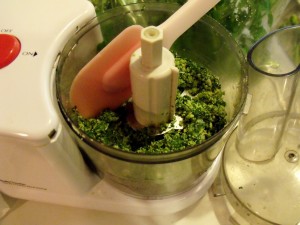 Use on your favorite pasta or rice or add mayo for a delicious sandwich spread.