As much as I hate to see summer go, I do love the flavors of fall.
Pumpkin and apple dishes galore. Sweet potatoes are back in season. Cranberries and nuts make their return too. Don't forget that first sip of fresh made hot chocolate!
This week our #SundaySupper hostess is Pam from The Meltaways ! Pam wanted to do something special for fall and came up with this great idea! Our theme is the celebration of one of the most fun food colors of the season …

ORANGE!!!!!!!!!!!!!!
My orange colored contribution is
Pumpkin Orange Cake
This cake is vegan friendly. It contains no butter, eggs or milk. The orange flavor enhances pumpkin's natural sweetness.
Check out my tutoral on making your own pumpkin puree HERE. So easy and so worth it!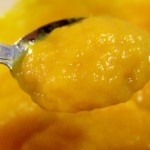 Ingredients
1 cup brown sugar, packed
1 1/2 cup pumpkin, puree
1/4 cup orange juice
1 Tbsp orange zest
2 tsp pumpkin spice
1/3 cup vegetable oil
2 cups flour
1 tsp baking soda
1 tsp baking powder
1 tsp salt
1. 1. In a medium size bowl, combine pumpkin, oil, orange juice and orange zest and spice.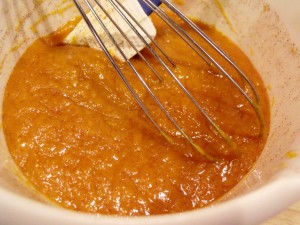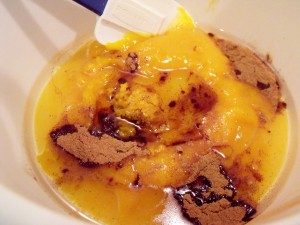 Slowly fold in brown sugar to avoid causing lumps.
2. In a separate bowl, combine flour, baking soda, baking powder, and salt.
3. Slowly stir dry ingredients into pumpkin mixture until it forms a stiff batter.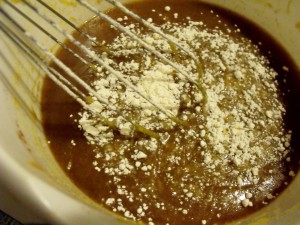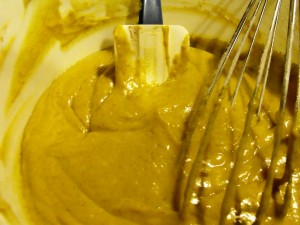 Place batter into a greased and floured 8×8-inch baking dish, or do as I do, make cupcakes! 😉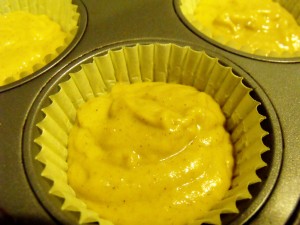 4. Bake at 350 for approximately 25 minutes or until inserted toothpick comes out clean.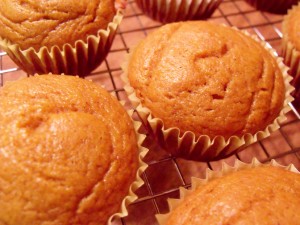 Cool on wire rack for several minutes before attempting to remove from pan. Cooled cake can also be cut into squares directly from pan. Sprinkle with powdered sugar if desired before serving. Cake freezes well.
Servings: 16
Nutrition Facts
Nutrition (per serving): 157 calories, 42 calories from fat, 4.8g total fat, 0mg cholesterol, 259mg sodium, 97.9mg potassium, 27.3g carbohydrates, <1g fiber, 14g sugar, 1.8g protein, 1156.8IU vitamin a, 3.6mg vitamin c.
Try it with a little chocolate frosting! Delicious! Keep it vegan by using vegetable shortening, powdered sugar, cocoa and a few Tablespoons of water!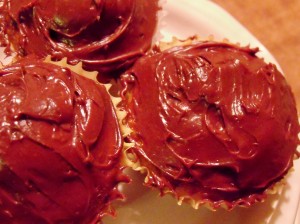 Check out the rest of our #SundaySupper Group All Things Orange Menu!
Sunrise  (Breakfast and Brunch)
High Noon (Soups, Salads and Sandwiches)
Sunset (Dinner and Main Dishes)
By The Bonfire (Sweets, Snacks and Sips)
Please be sure you join us on Twitter throughout the day during #SundaySupper.
We'll be meeting up at 7:00 pm(Eastern) for our weekly #SundaySupper  live chat where we'll talk about our favorite recipes featuring our favorite fall color.
All you have to do is follow the #SundaySupper hashtag, or you can follow us through TweetChat.
We'd also love to feature your easy go to recipes on our #SundaySupper Pinterest board and share them with all of our followers, too!