Barbecue Beef Skillet Cornbread serve it as a first course or side dish. Moist cornbread topped with tender, juicy Certified Angus Beef® brand beef barbecue. It's sure to delight your family.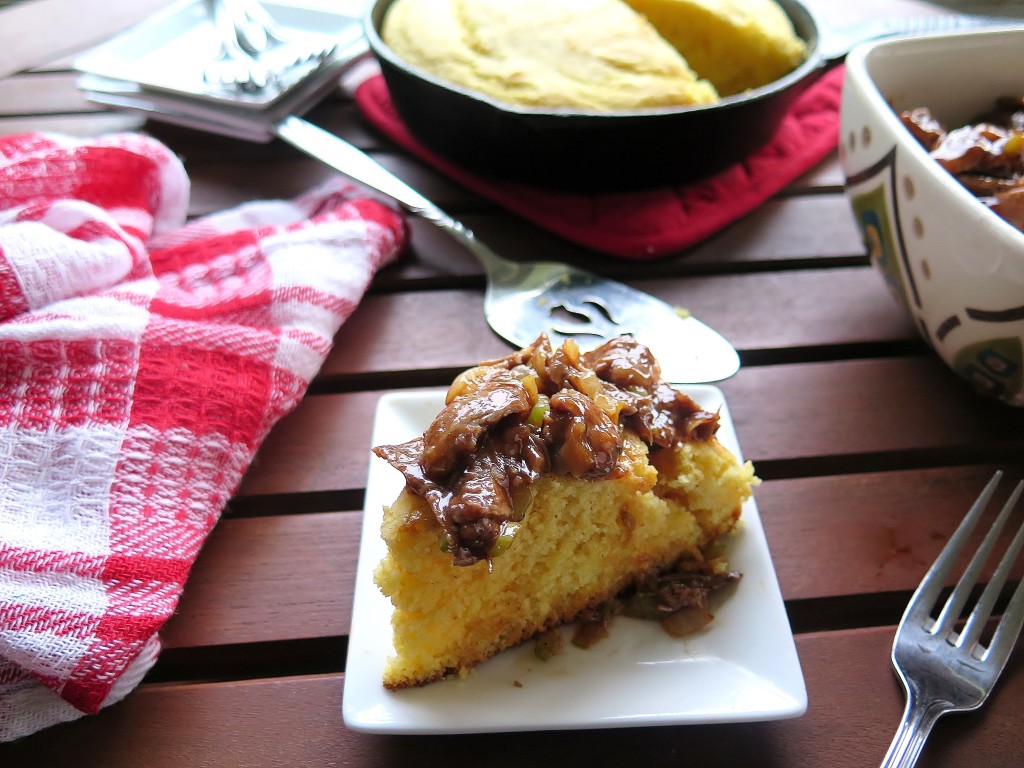 This week Sunday Supper takes LIVE out to the Blythe Angus Ranch, Wichita, Kansas in search of some good 'ole Cowboy Cooking. We'll be joining Certified Angus Beef® brand for some fun, Cowboy style!
Debbie Lyons-Blythe is our Blythe Angus Ranch hostess. You can learn more about living on the ranch at her blog, Kids, Cows and Grass
Here are some important things to know about Certified Angus Beef® brand and their farmers and ranchers:
● Ranching isn't just a profession; it's a way of life. America's farmers and ranchers take
great pride in caring for their cattle and guiding the next generation. Ranchers care for
their cattle 24/7 and holidays, too!
● Sustainability is a top priority for farmers and ranchers across the country. They care for
cattle, water and land. They want to leave the ranch better than when they found it.
● #CertifiedAngusBeef quality begins at the ranch, continues to the restaurant or retailer
and finally, to your dinner table.
● The #CertifiedAngusBeef story is one of community – from farmers and ranchers to the
folks who bring it to your dinner table.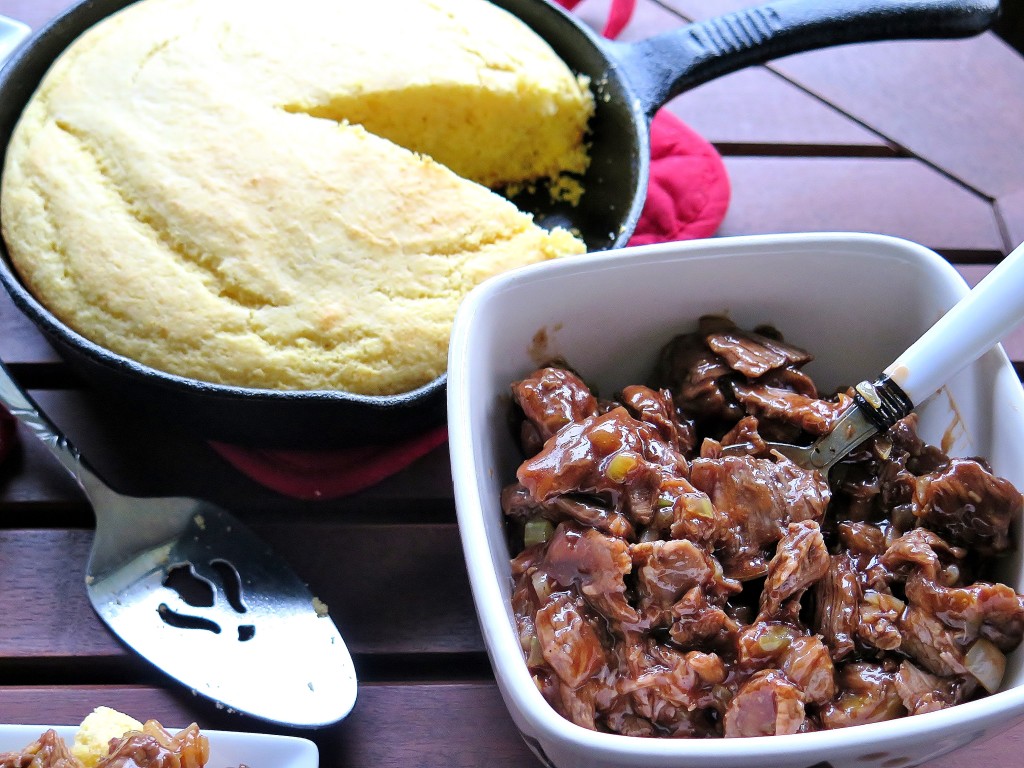 So what is Cowboy Cooking you ask? (and I'm glad you did) According to Cowboy Kent Rollins (THE modern day authority on Cowboy cooking) it's hearty food, not fancy!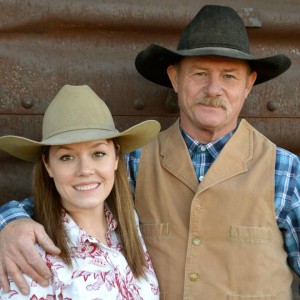 Kent and his wife Shannon carry on the tradition of cooking on a Chuckwagon as they make their way across the country feeding hungry cowboys and cowgirls with recipes like Chicken Fried Steak, Sparkly Taters (add beef!), and Green Pepper Frito Pie.
I'm so excited to have had Kent and Shannon cook us a traditional Chuck Wagon meal!
The recipes do not have to be made over a campfire (but they can be)! Oven recipes are acceptable as well as grilled recipes and recipes made in cast iron!
I'm hosting this fun event and ready to hit the trail! Let's go!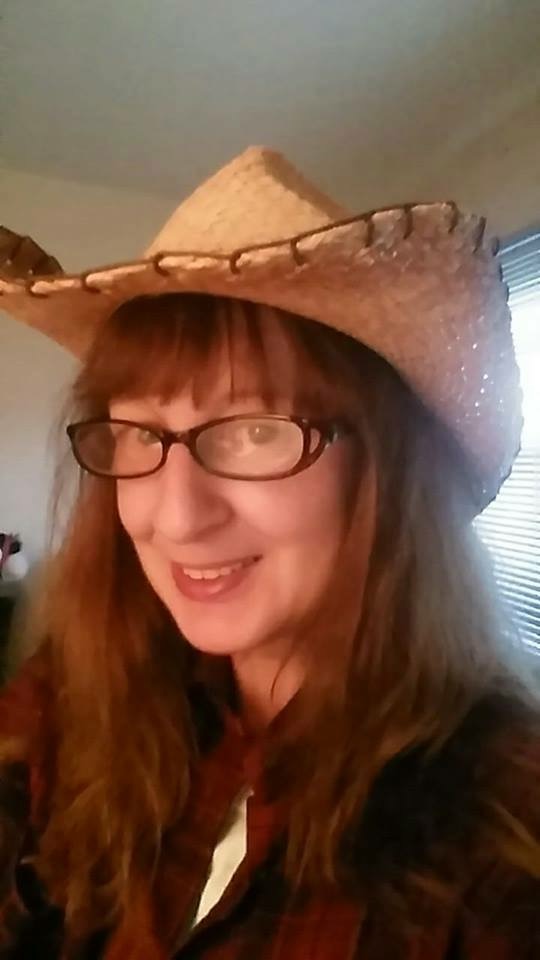 Out in the open prairie you are limited to food supplies, cooking options and of course refrigeration.
Certified Angus Beef® brand ranch families spend a lot of time moving cattle from one grazing area to another. How they raise their cattle while sustaining the last wild grass prairies is amazing!
One thing is for sure. Cowboys and Cowgirls work up an appetite!
Simple wholesome food is a win win all the way around.
Don't forget the beans! Throw a ham hock or bacon and some onions in the pot and simmer.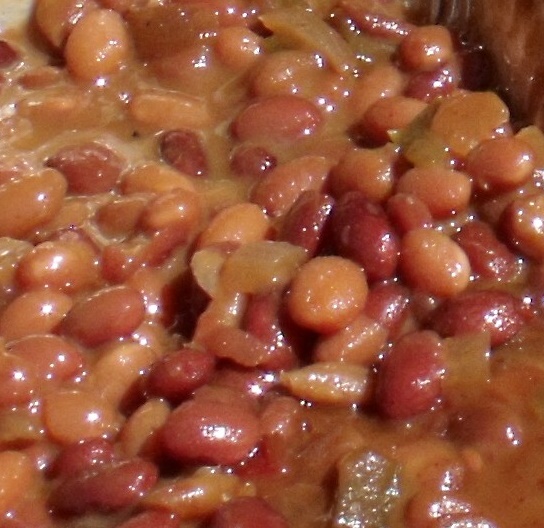 I made my cornbread in a cast iron skillet.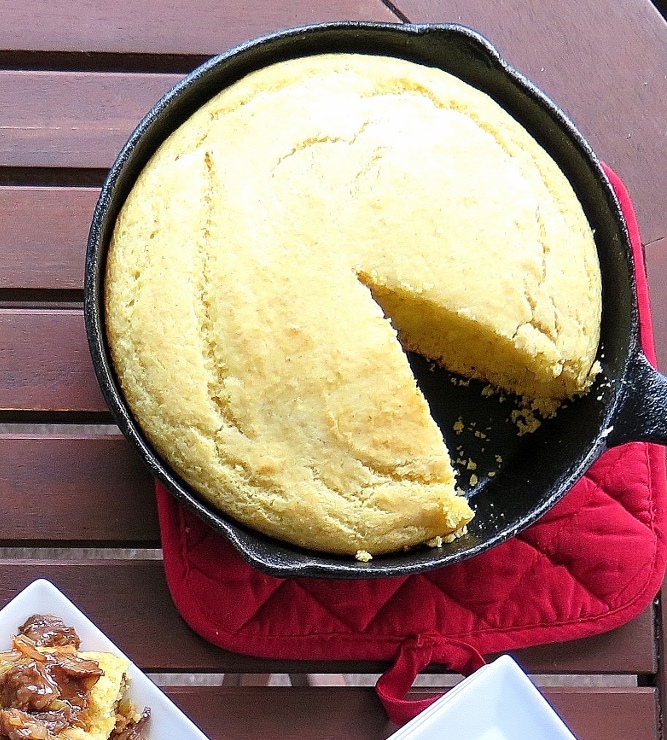 Home cooks can bake this in the oven or on the grill. If you got skills, you can make it on a charcoal pit fire. I leave that kind of direct cooking to the cowhands.
For the Beef Barbecue I used Certified Angus Beef® brand mock tender steaks.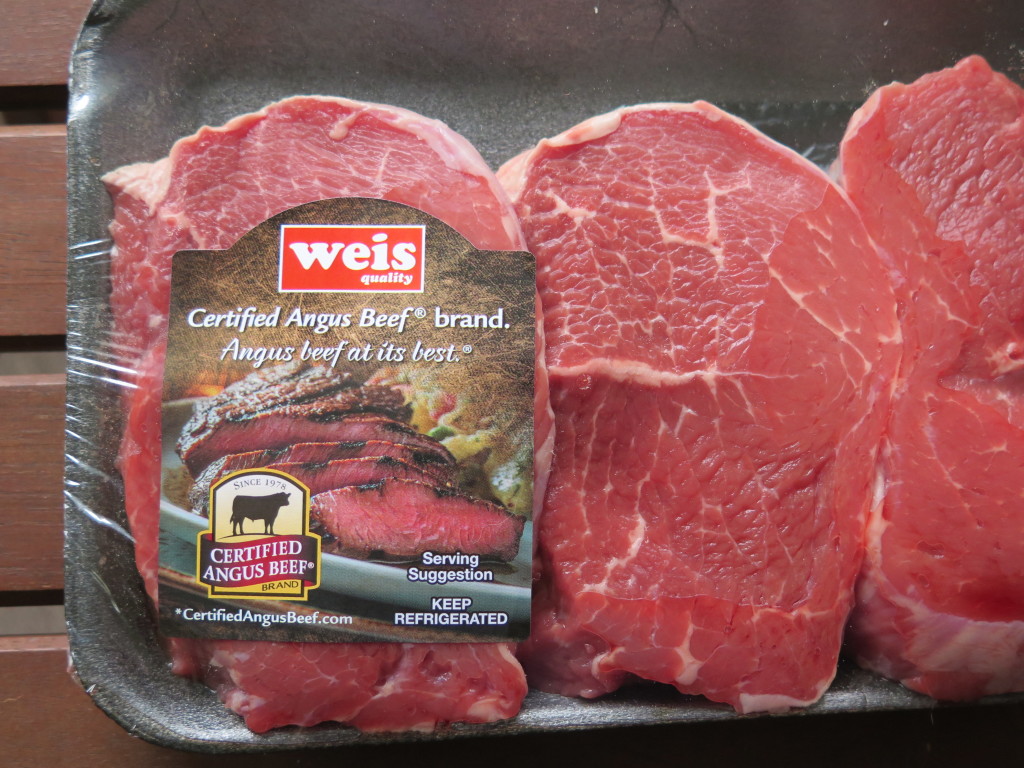 These chuck cuts can be cooked low and slow so it shreds easily. You can make the beef in a crockpot, or skillet. Add some beef broth and simmer.
Homemade barbecue sauce is so easy to make. I included a base recipe you can add what you need to make it your own. A few drops of hot sauce, maybe extra honey or hickory smoke.
Put it all together and dig in!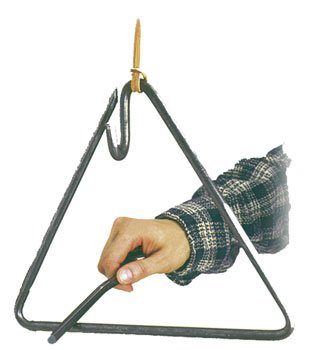 Barbecue Beef Skillet Cornbread
Barbecue Beef Skillet Cornbread #SundaySupper
Ingredients
Beef Barbecue

1 pound chuck steak or mock tender steaks (I use Certified Angus Beef® brand)
salt and pepper to taste
2 cups beef broth
1/3 cup diced celery
1/3 cup diced onion
1 tablespoon olive oil
1 cup tomato sauce
2 tablespoons brown sugar
1 tablespoon Worcestershire sauce
1 tablespoon red wine vinegar
1 teaspoon granulated garlic
1/4 teaspoon salt

Cornbread

1 cup cornmeal
1 cup flour
1/4 cup sugar
1 tablespoon baking powder
1 teaspoon salt
1 cup buttermilk
1 egg
1/4 cup vegetable oil
Instructions
Season steaks with salt and pepper. Sear steaks in a large skillet with olive oil over medium high heat. Add celery and onion and cook about 2 minutes to soften.
Reduce heat. Add broth, cover and simmer for about 45 minutes until fork tender.
Remove steak from broth and shred. Drain broth off vegetables. Add cooked vegetables to shredded beef. use broth in other recipes if desired.
In a small saucepan, whisk together tomato sauce, brown sugar, Worcestershire, vinegar, granulated garlic and salt. Bring to a boil then reduce heat to low and simmer, whisking occasionally until sugar dissolves and sauce begins to reduce in volume.
Add shredded beef to sauce and simmer for 30 minutes to blend flavors.

Prepare cornbread

Heat an 8-inch cast iron pan in the oven at 425 degrees.
While pan heats, combine corn meal, flour, sugar, salt. In a separate bowl, whisk together buttermilk, egg and vegetable oil.
Pour batter into a well greased pan that was sprayed with cooking oil.
Bake at 425 degrees until cornbread browns and an inserted toothpick comes out clean. about 30 minutes.
Cool cornbread about 15 minutes to more easily slice. Top with Barbecue Beef.
http://www.cindysrecipesandwritings.com/barbecue-beef-skillet-cornbread-sundaysupper-roots-in-boots/

More Sunday Supper Cowboy Cooking Recipes
Beefed Up Main Dishes
Hearty Sandwiches
Sizzling Sides
Substantial Steaks
Join the #SundaySupper conversation on twitter on Sunday! We tweet throughout the day and share recipes from all over the world. Our weekly chat starts at 7:00 pm ET. Follow the #SundaySupper hashtag and remember to include it in your tweets to join in the chat. To get more great Sunday Supper Recipes, visit our website or check out our Pinterest board. Would you like to join the Sunday Supper Movement? It's easy. You can sign up by clicking here: Sunday Supper Movement