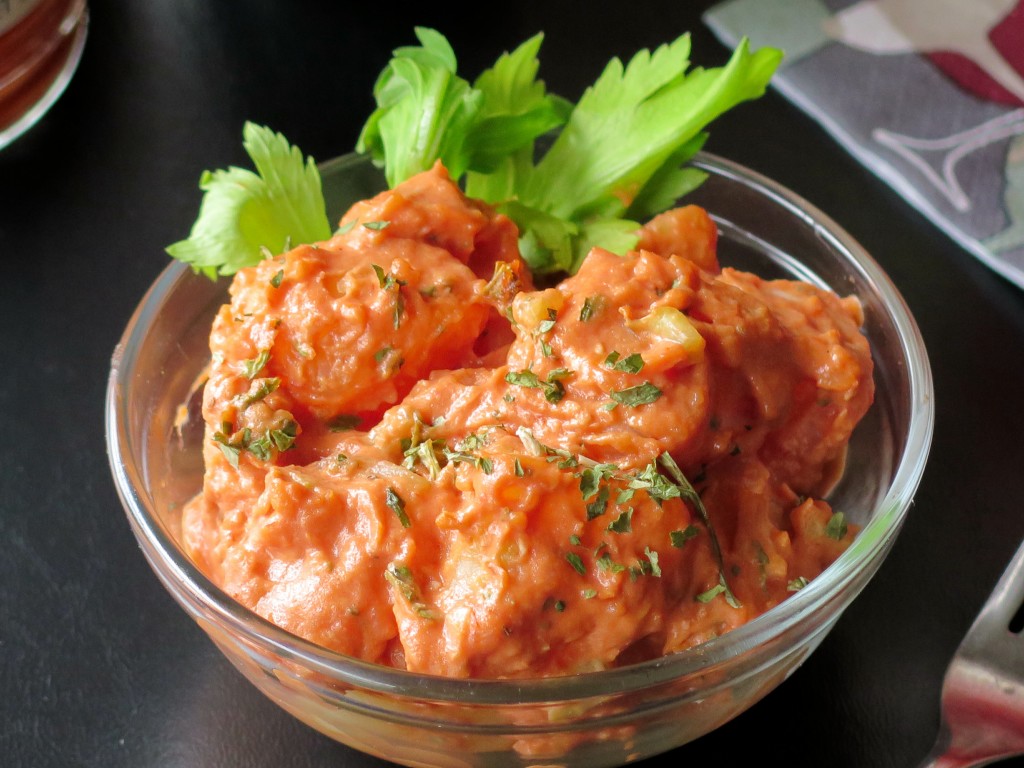 Welcome to another edition of Foodie Extravaganza!
August 19th is National Potato Day! What better way is there to celebrate this humble vegetable than with a sack full of tasty recipes!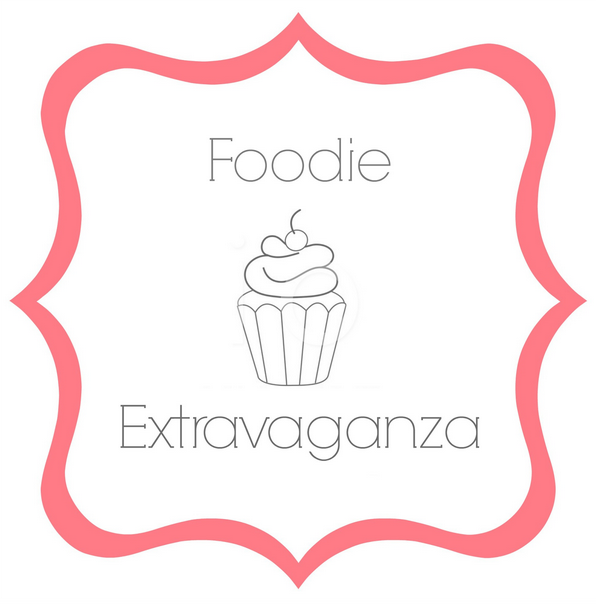 Thanks Kathleen from Fearlessly Creative Mammas for hosting this spudtacular event!
I love potatoes! I could eat them at every meal.
One of my favorite ways to enjoy potatoes is in potato salad.
German Style Potato or in my case, PA Dutch style contains eggs, mayo and mustard.  Red Skinned Potato Salad is usually oil and vinegar based.
Both are delicious but I wanted to make something a bit different!
Bloody Mary Potato Salad infused all the great tastes of the cocktail without the alcohol.
Yukon Gold Potatoes with tomato, celery, bacon and horseradish. Just a squirt of lemon and dash of hot sauce for good measure.
Enjoy a bowl with a real Bloody Mary if you like!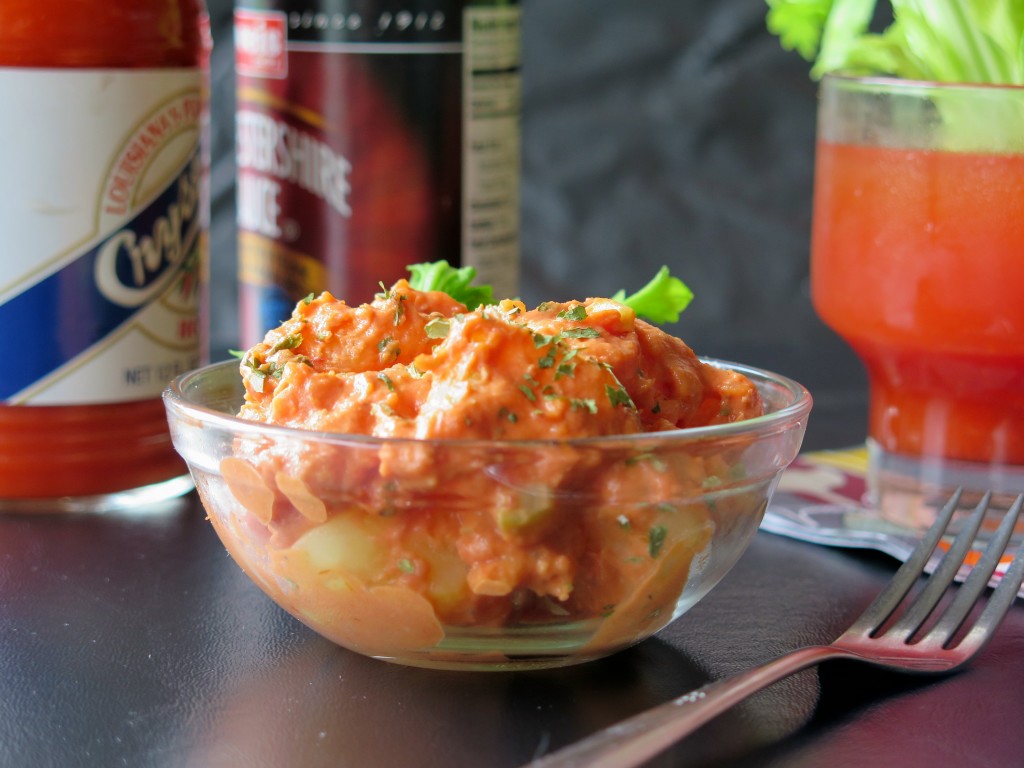 Ingredients
4 medium Yukon gold potatoes
1/4 cup chopped celery
1 Tablespoon minced onion
1/2 cup mayonnaise
1/4 cup tomato paste
1 Tablespoon olive oil
1 Tablespoon bacon bits
2 teaspoons horseradish
1/2 teaspoon Worcestershire sauce
1/2 teaspoon dried celery flakes
1/4 teaspoon celery seed
dash of hot sauce
Instructions
Boil potatoes until fork tender. Drain, cool and peel. Cut into 1/2-inch pieces.
Toss potatoes, celery, onion and bacon together.
Mix together mayo, oil, horseradish, Worcestershire sauce, celery flakes, celery seed and hot sauce.
Stir dressing into potato mixture to coat.
Serve garnished with celery leaves and extra hot sauce if desired.
http://www.cindysrecipesandwritings.com/bloody-mary-potato-salad-foodieextravaganza/
Enjoy all these delicious potato recipes from Foodie Extravaganza!
Foodie Extravaganza is where bloggers come together and celebrate food holidays. Did you know there is at least one food assigned to each day of the year to celebrate that food? Kathleen from Fearlessly Creative Mammas is our host this month and since she is from Idaho, she picked potatoes. All of the recipes will feature potatoes in one form or another.
Posting day is always the first Wednesday of the month. If you are a blogger and you're interested in joining in the fun, visit us at our Facebook Foodie Extravaganza page. You can also visit our past party submissions on our Pinterest Foodie Extravaganza board .
We hope you will enjoy the recipes we are sharing this month. The potato is so versatile that we've come up with a huge variety of recipes for you to try.