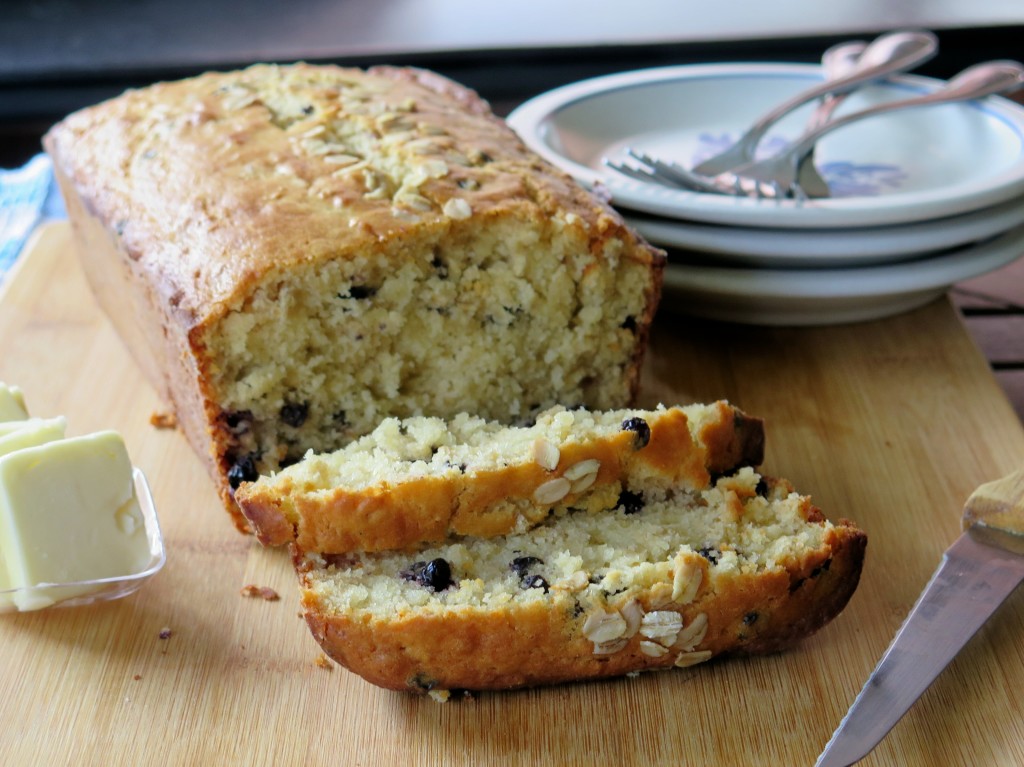 I love fruit and oatmeal together. How about you? Can I interest you in a slice of Blueberry Currant Oatmeal Bread?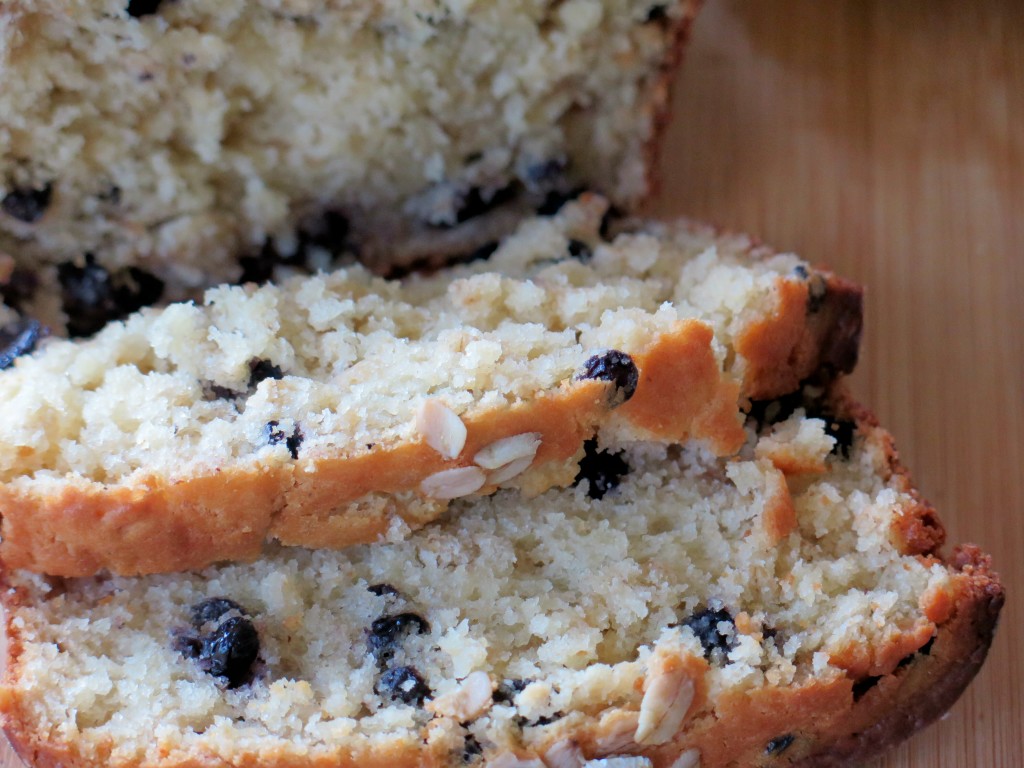 Why put dried wild blueberries and currants in an oatmeal lovers bread?
Because it's time for this month's Bread Bakers!
July Bread Bakers Challenge: Your bread can be sweet or savory but it's got to have oats! Oats of any kind: rolled, flour, steel cut, quick cooking, etc.

#BreadBakers is a group of bread loving bakers who get together once a month to bake bread with a common ingredient or theme. Follow our Pinterest board right here. Links are also updated each month on this home page.
We take turns hosting each month and choosing the theme/ingredient.
This month our wonderful Bread Bakers host for Our Oatmeal Event is Rocio from Kids and Chic ! Thanks Rocio!
If you are a food blogger and would like to join us, just send Stacy an email with your blog URL to foodlustpeoplelove@gmail.com
Blueberry Currant Oatmeal Bread is full of all the good stuff. This quick bread is high in antioxidants, soluble fiber and iron. moist, and cake-like.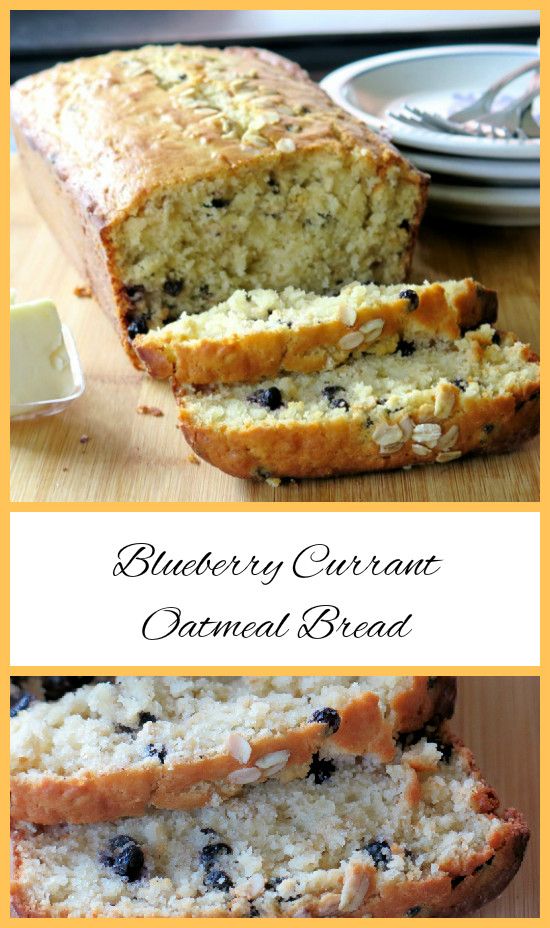 Blueberry Currant Oatmeal Bread #BreadBakers
Ingredients
1 cup all-purpose flour
1 cup bread flour
3/4 cup old fashioned oats
3/4 cup brown sugar
1 tablespoon baking powder
1 tsp. salt
2 eggs
1/4 cup unsalted butter, melted and cooled
1 1/4 cup 2 % milk plus 1/2 cup to reconstitute berries
1 tsp. almond extract
1/2 cup wild dried blueberries
1/2 cup dried currants
Instructions
Soak fruit in 1/2 cup milk for at least an hour. Drain and reserve milk for drinking.
Whisk together flours, oats, brown sugar, baking powder, salt.
In a separate bowl, whisk together 1 1/4 cups milk, almond extract and cooled melted butter.
Blend wet ingredients into dry mixture to form a batter.
Gently fold in berries.
Grease and flour a 9-inch loaf pan. Add batter and sprinkle with oats if desired.
Bake at 350 on center rack of oven for 50 to 60 minutes until inserted toothpick comes out clean.
Cool bread a few minutes in pan on a rack before removing bread finish cooling on rack. Cool completely before slicing.
http://www.cindysrecipesandwritings.com/blueberry-currant-oatmeal-bread-breadbakers/
Enjoy all these delicious oat-based breads from the Bread Bakers!