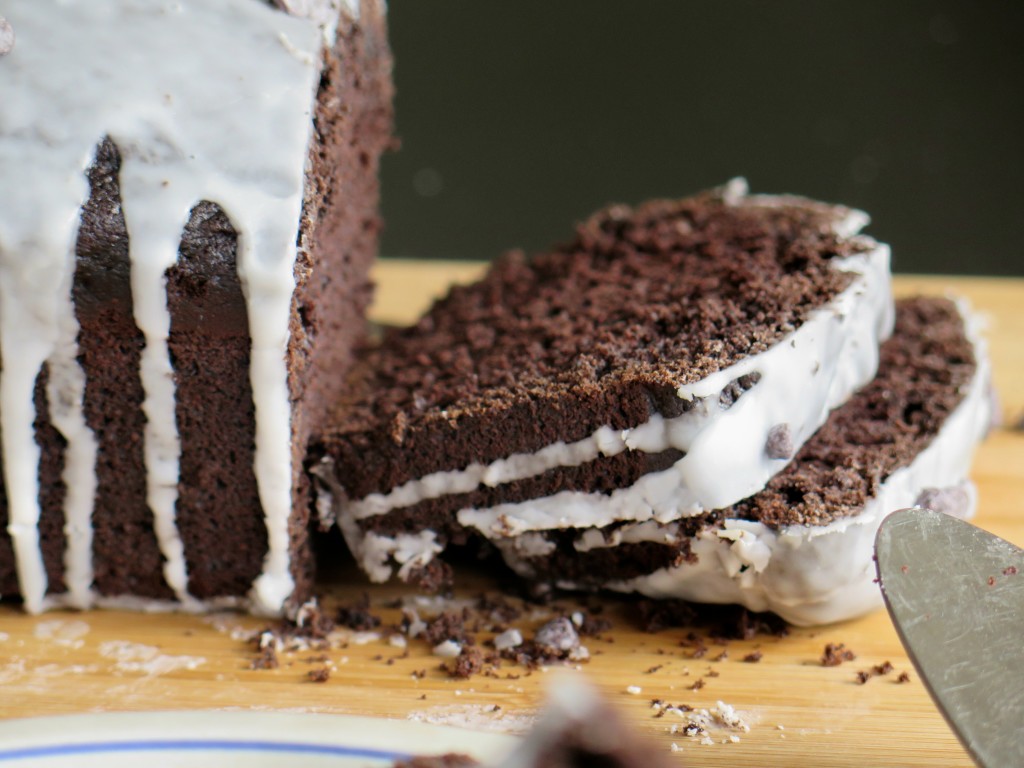 Chocolate Buttermilk Quick Bread iced or not will become your new favorite chocolaty treat! That's a big claim considering this post is packed with delicious chocolate inspired breads!
March #BreadBakers is all about a double dose of comfort. You guessed it, bread AND chocolate!
There are times I seek out comfort food. Toast spread with chocolate works.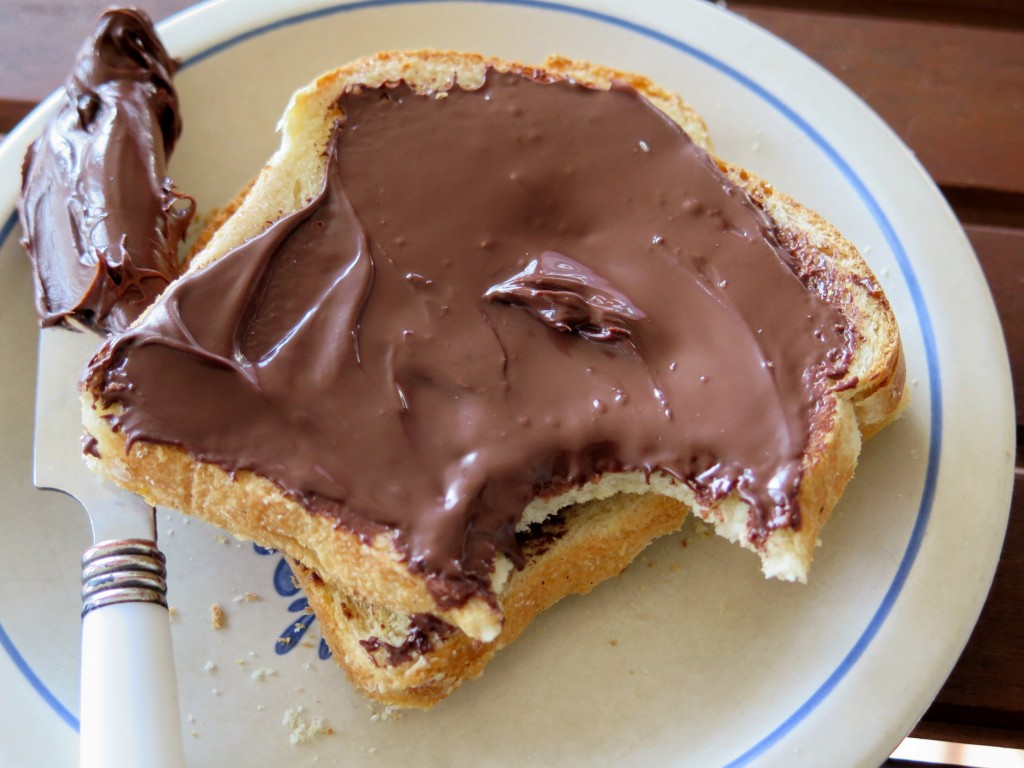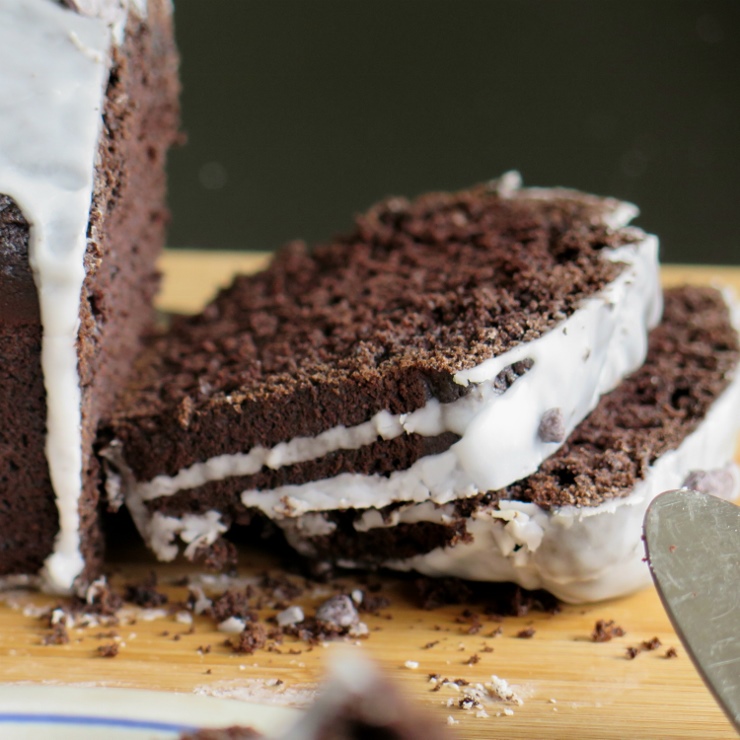 But chocolate IN the bread, well that is ultimate comfort, right?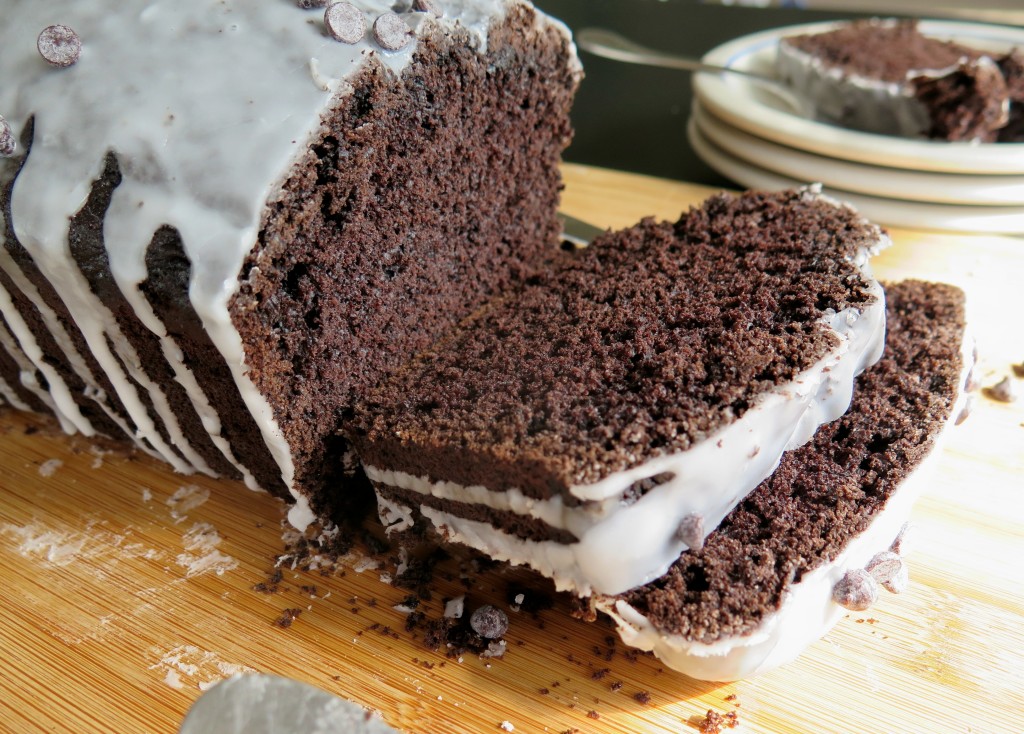 So how could I pass on the Bread Bakers challenge for March? Use cacao, cocoa or carob in any form – powder or chocolate, as a filling, topping or in the dough!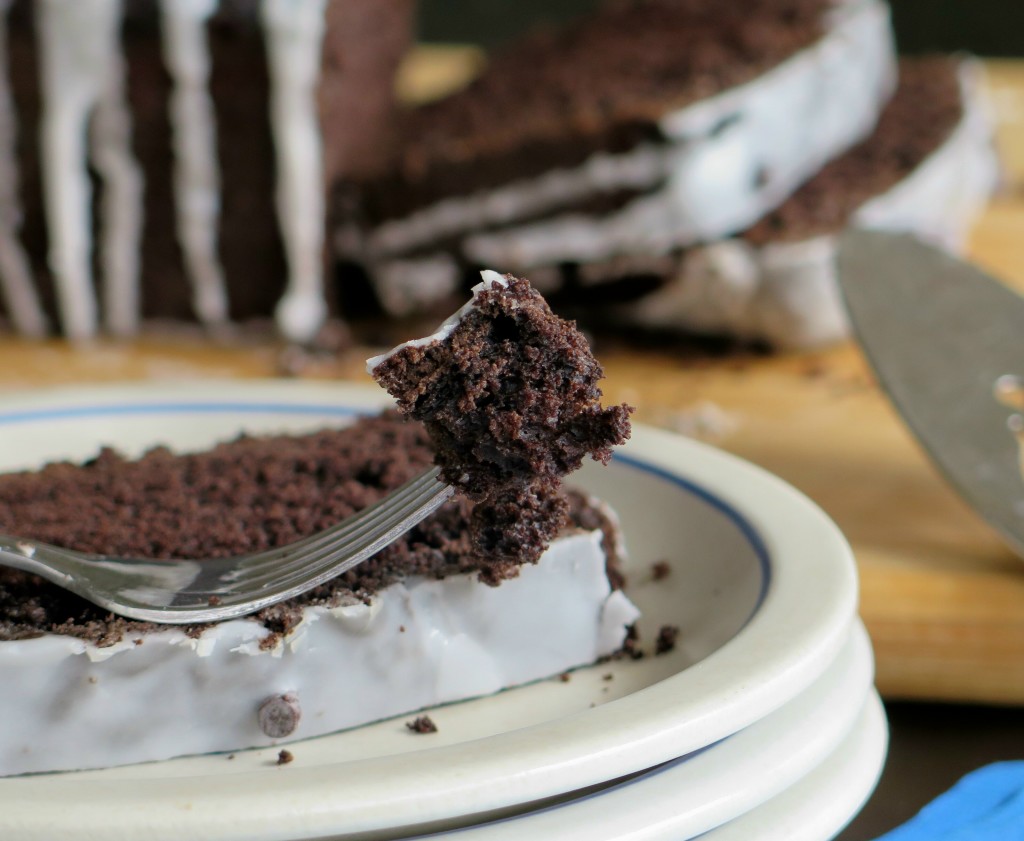 Easy Chocolate Buttermilk Quick Bread blends the richness of buttermilk with dark cocoa for a satisfying chocolate experience. Drizzle glaze over top and sprinkle with mini chocolate chips. Guilty pleasure for sure!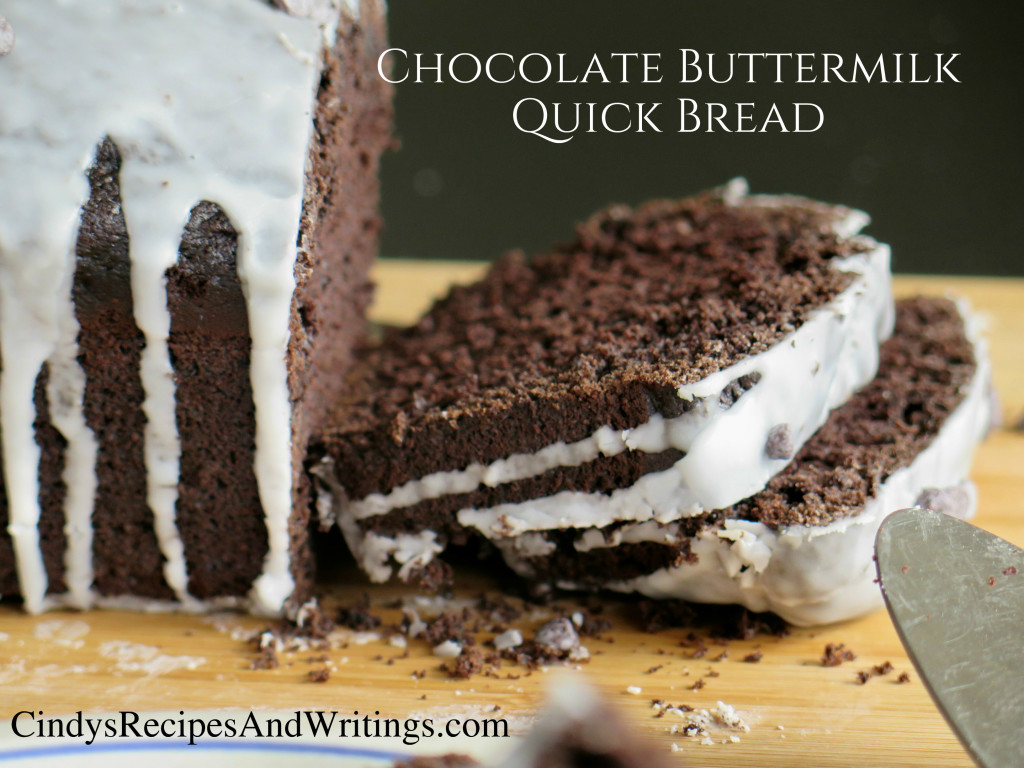 Chocolate Buttermilk Quick Bread #BreadBakers
Ingredients
1 cup sugar
1?2 cup butter, softened
2 eggs
1 cup buttermilk
1/2 teaspoon vanilla
2 cups all-purpose flour
1?2 cup unsweetened cocoa
1?2 teaspoon baking powder
1?2 teaspoon baking soda
1?2 teaspoon salt
1 1/2 cups powdered sugar
3 teaspoons water, divided
Instructions
preheat oven to 350 grease a 9x5-inch pan
Cream together butter and sugar. Add eggs.
In a separate bowl, whisk together flour, cocoa, baking powder, baking soda and salt.
Alternate adding buttermilk and dry ingredients to the mix.
Pour into prepared pan and bake at 350 for 50 to 60 minutes until inserted toothpick comes out clean.
Cool on wire rack for 15 minutes before removing from pan to complete cooling.
Mix together powdered sugar and 1 teaspoon of water at a time to reach desired consistency. Pour glaze over cooled bread. Sprinkle with chips if desired.
http://www.cindysrecipesandwritings.com/chocolate-buttermilk-quick-bread-breadbakers/
Thank you Shireen from Ruchik Randhap for hosting this chocolate loving event! Stop by her blog and show her some foodie love!

Enjoy all these chocolaty flavored breads from #BreadBakers !
#BreadBakers is a group of bread loving bakers who get together once a month to bake bread with a common ingredient or theme. Follow our Pinterest board right here. Links are also updated each month on this home page.
We take turns hosting each month and choosing the theme/ingredient.
If you are a food blogger and would like to join us, just send Stacy an email with your blog URL to foodlustpeoplelove@gmail.com.