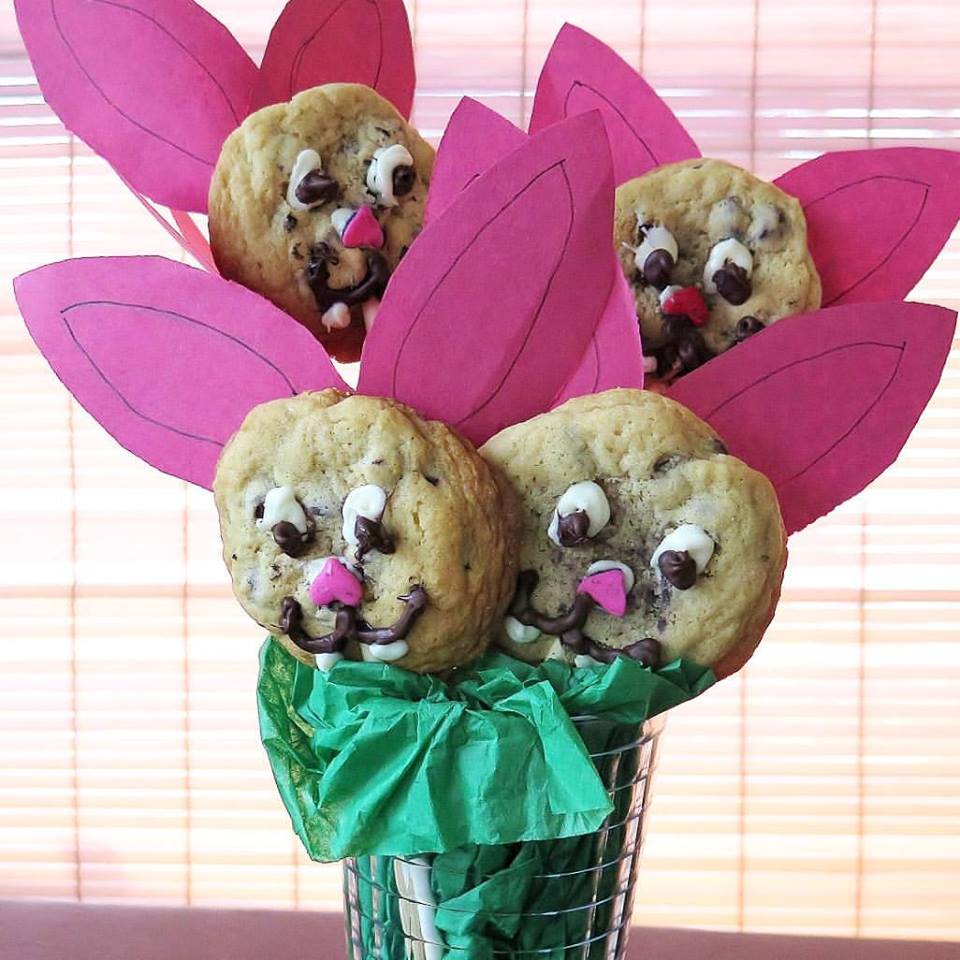 Chocolate Chip Bunny Cookie Pops. Here come smiling bunny faces on delicious chocolate chip cookies. Food on a stick is just more fun!
Welcome to another edition of Fill the Cookie Jar! For April, we're focusing our attention on spring and Easter cookies!
I'm keeping it simple for a familiar taste. Chocolate Chip Cookies. But on a stick, lollipop style.
Make your favorite chocolate chip cookie. Roll it in a ball. Insert a stick and chill then bake.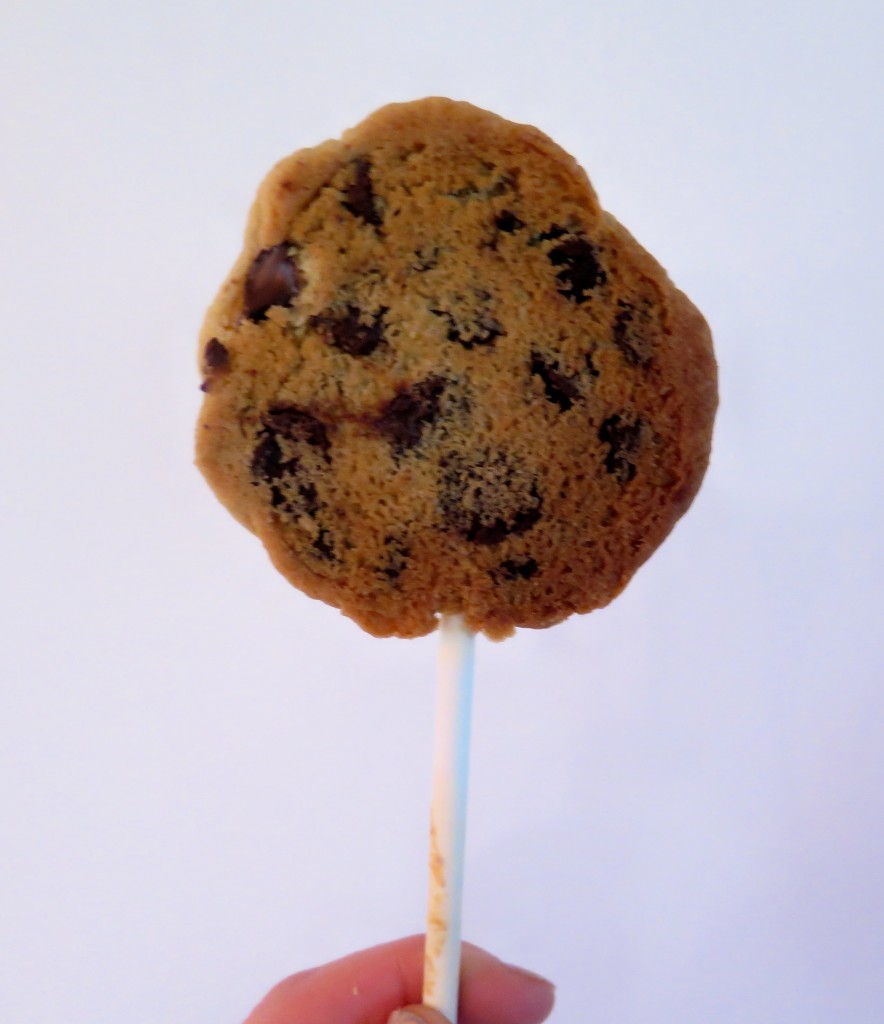 Melt chocolate and pipe on a face.
I cut ears out of construction paper and attached them on to a stick. A twist tie holds the sticks together.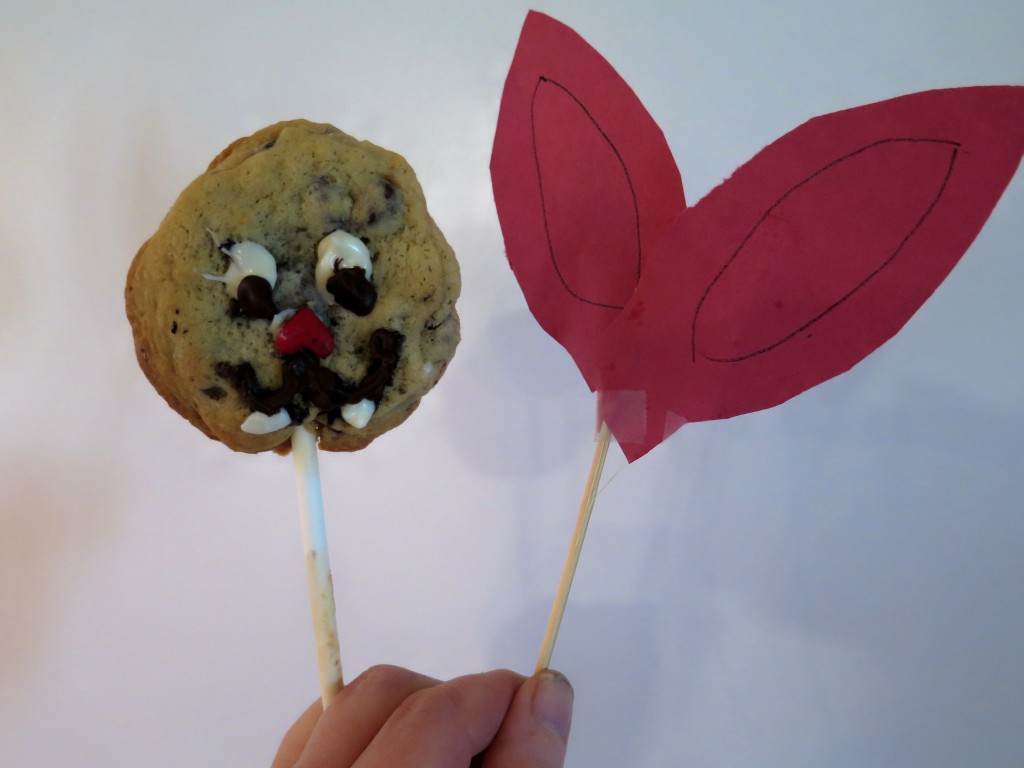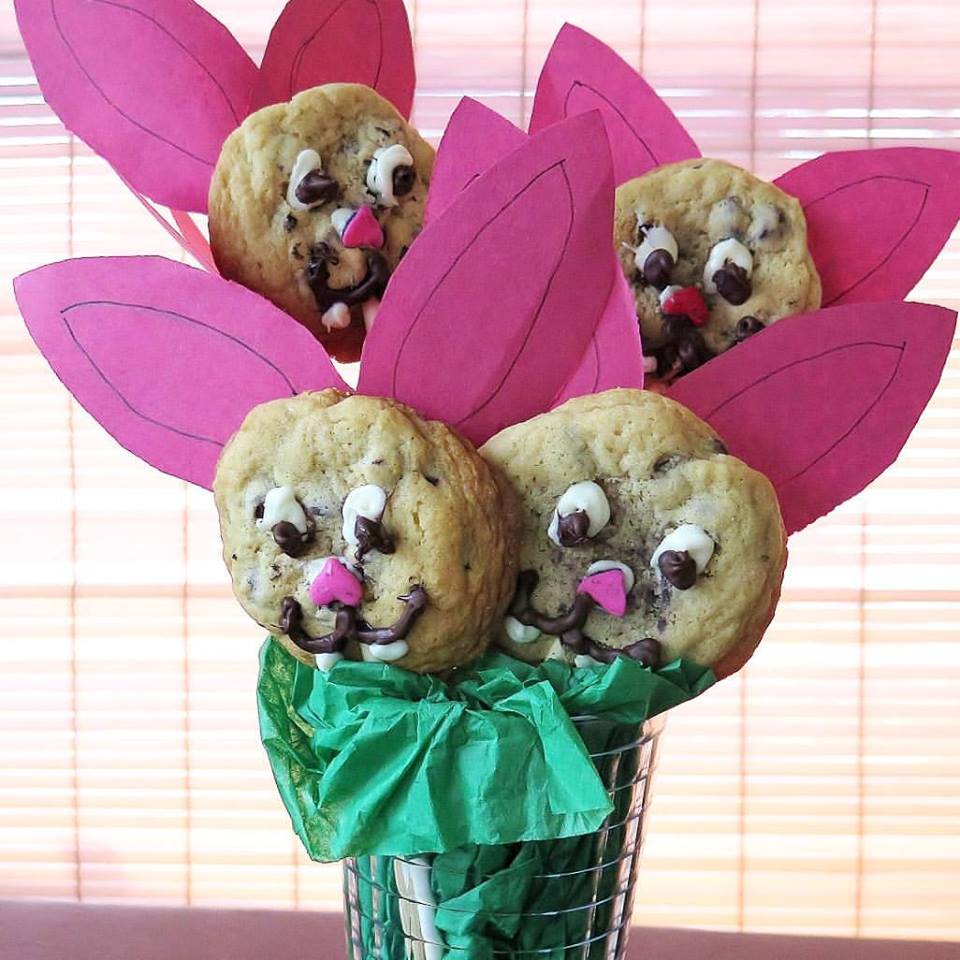 Thank you Cynthia Landrie from Feeding Big at http://FeedingBig.com for hosting this fun event! If you would like to join us, click on the cookie jar!
Food for Thought…Do you enjoy food on a stick? Corn Dogs, satay, cookies, cotton candy to name a few. What is your idea of the perfect food on a stick?
Enjoy all these tasty treats from us at #FillTheCookieJar!