This week we are celebrating Easter and Bernadette's blogging anniversary with all kinds of delicious recipes and a giveaway! From appetizers to ham recipes, we have everything you need for a great Easter dinner or brunch, and one lucky winner will receive a $200 Amazon gift card.
It wouldn't be Easter dinner at our house without some kind of Deviled Eggs.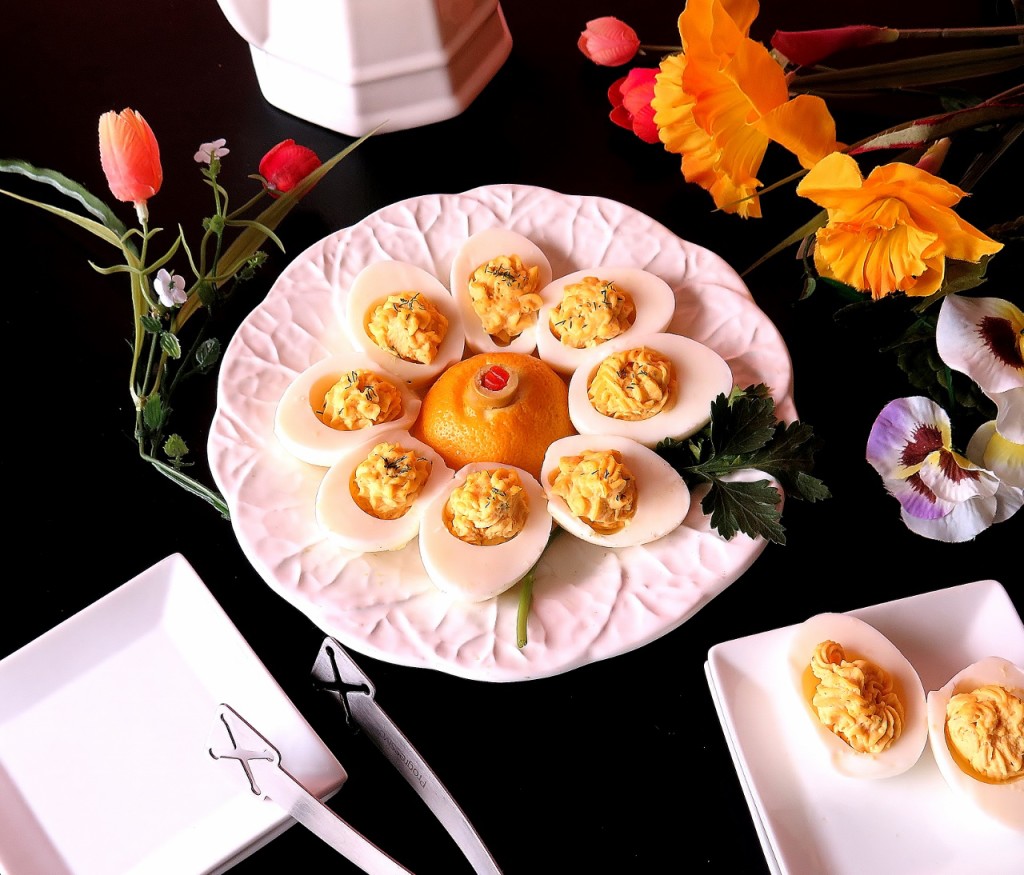 Smashing yolks and adding mayo and mustard was the way I'd use up extra Easter eggs. Sometimes the dye leaked through and those deviled eggs had extra color!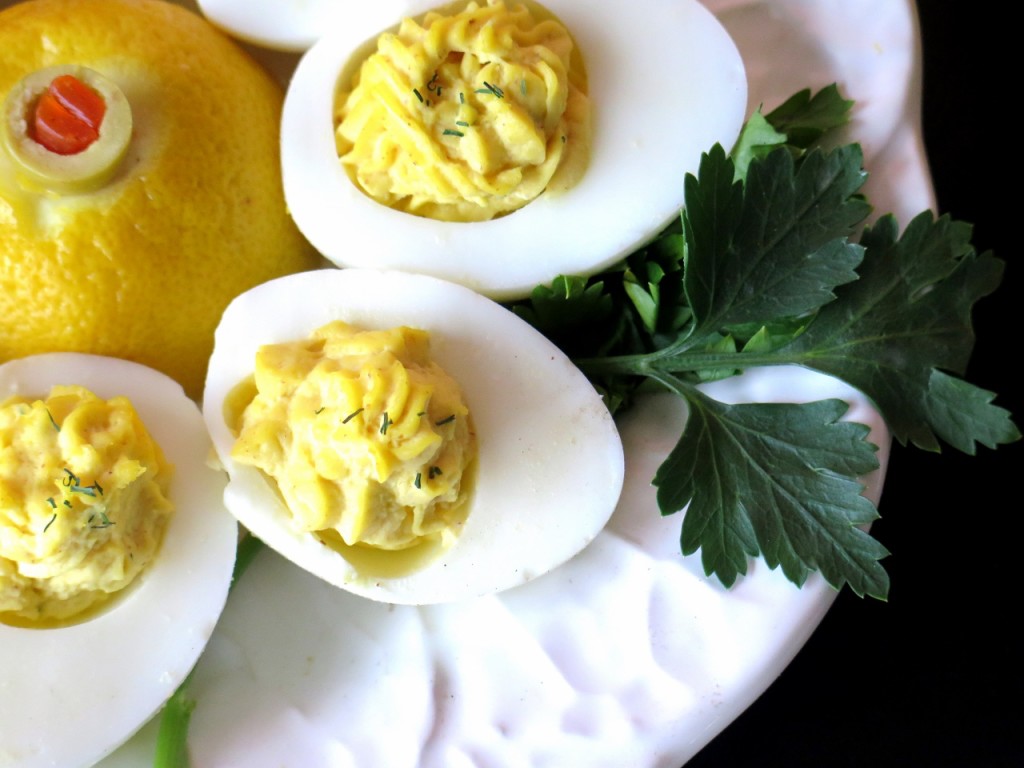 Nowadays I boil eggs just to make deviled eggs!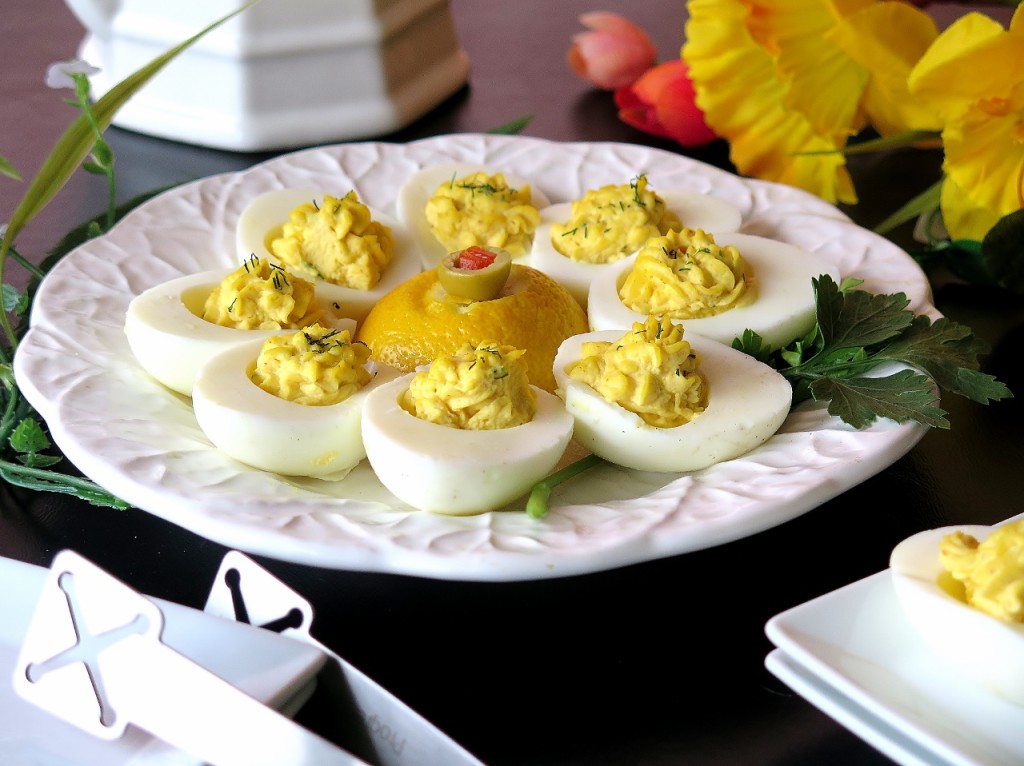 Mixing up the mashed yolk with different ingredients makes creating new deviled eggs fun!
For today's contribution to #EasterWeek I chose to add a bit of horseradish and dill to the mix. This combo brings a bite to deviled eggs I hope you enjoy!
Dandy Deviled Eggs #EasterWeek #Giveaway
Ingredients
6 eggs
2 Tablespoons mayonnaise
2 teaspoons brown mustard
1/2 teaspoon horseradish
1/4 teaspoon dill plus 1/2 teaspoon for decorating.
salt and pepper to taste
Instructions
Bring 6 eggs placed in salted cold water to a boil. Cook 14 minutes or until cook then submerge in ice water. Peel chilled eggs, cut in half and remove then mash yolks in a separate bowl.
Add mayo, mustard, horseradish, 1/4 teaspoon dill and salt and pepper to the yolks.
Pipe or spoon into whites. Garnish with a pinch of dill.
http://www.cindysrecipesandwritings.com/dandy-deviled-eggs-easterweek-giveaway/
Food for Thought… I like to arrange deviled eggs in a pattern like the flower version above.  How do you serve your deviled eggs? I love to hear your ideas in a comment below!
Today's Deliciously Perfect Recipes for Easter:
Appetizer-
Dandy Deviled Eggs from Cindy's Recipes and Writings
Salad-
Arugula Strawberry Salad with Chocolate Vinaigrette from Rants From My Crazy Kitchen
Side Dish-
Cheesy Green Bean Casserole from Making Miracles
Easter Treat-
Bird Nests from Forking Up
Remember to check out all #EasterWeek posts for more great recipes and fun ideas!
On to the giveaway, good luck!