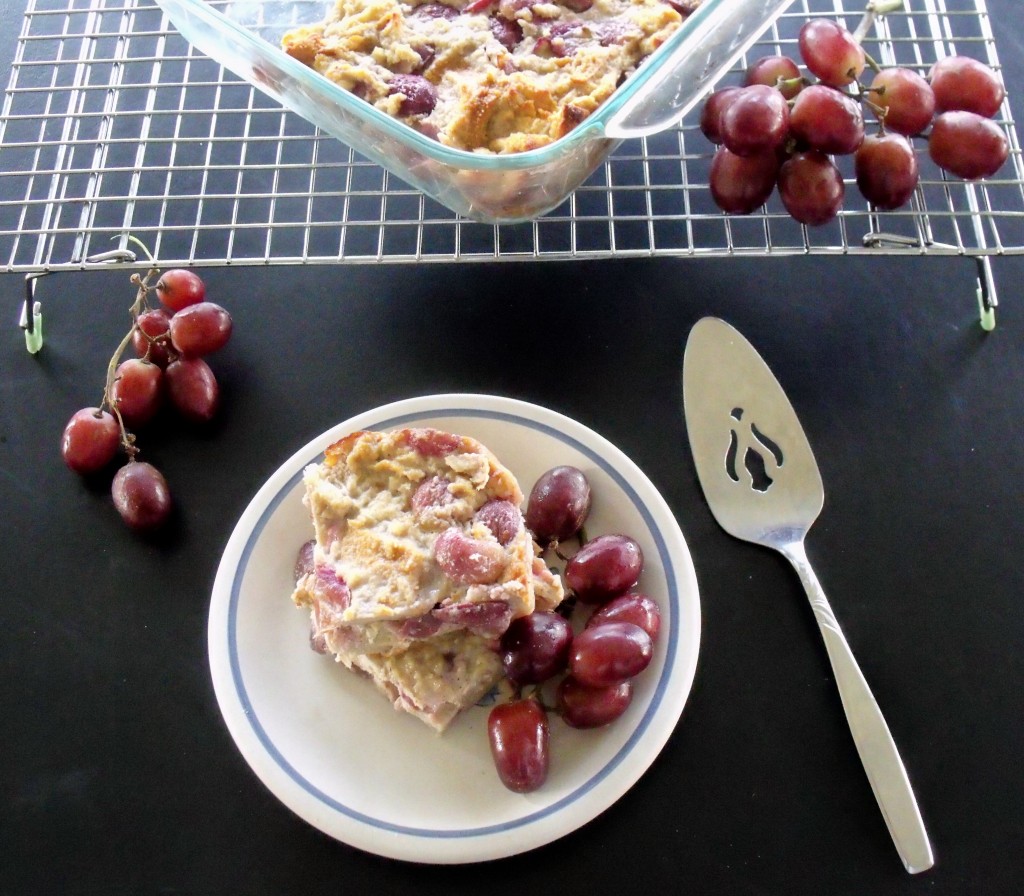 Welcome to this month's Bread Bakers Challenge! For October we going gaga over grapes! 😉
Make any kind of bread with grapes! They can be roasted, dried (as in raisins) candied, jellied, etc. as long as they are used in the bread or its filling or topping. Heck, you can use wine made from grapes in the dough or filling or topping, if that floats your boat! Don't forget a little for the baker as well. 
Thank you Stacy from Food Lust People Love http://www.foodlustpeoplelove.com/ for hosting this grape-tastic event!
I love fruited bread pudding. You can eat it for breakfast or dessert! Even both if you're like me. I gave this dish some extra grape kick with a bit of 100% grape juice.
Non-fat Greek yogurt adds creaminess to the custard and saves us a few calories. That's to say if anyone is really counting!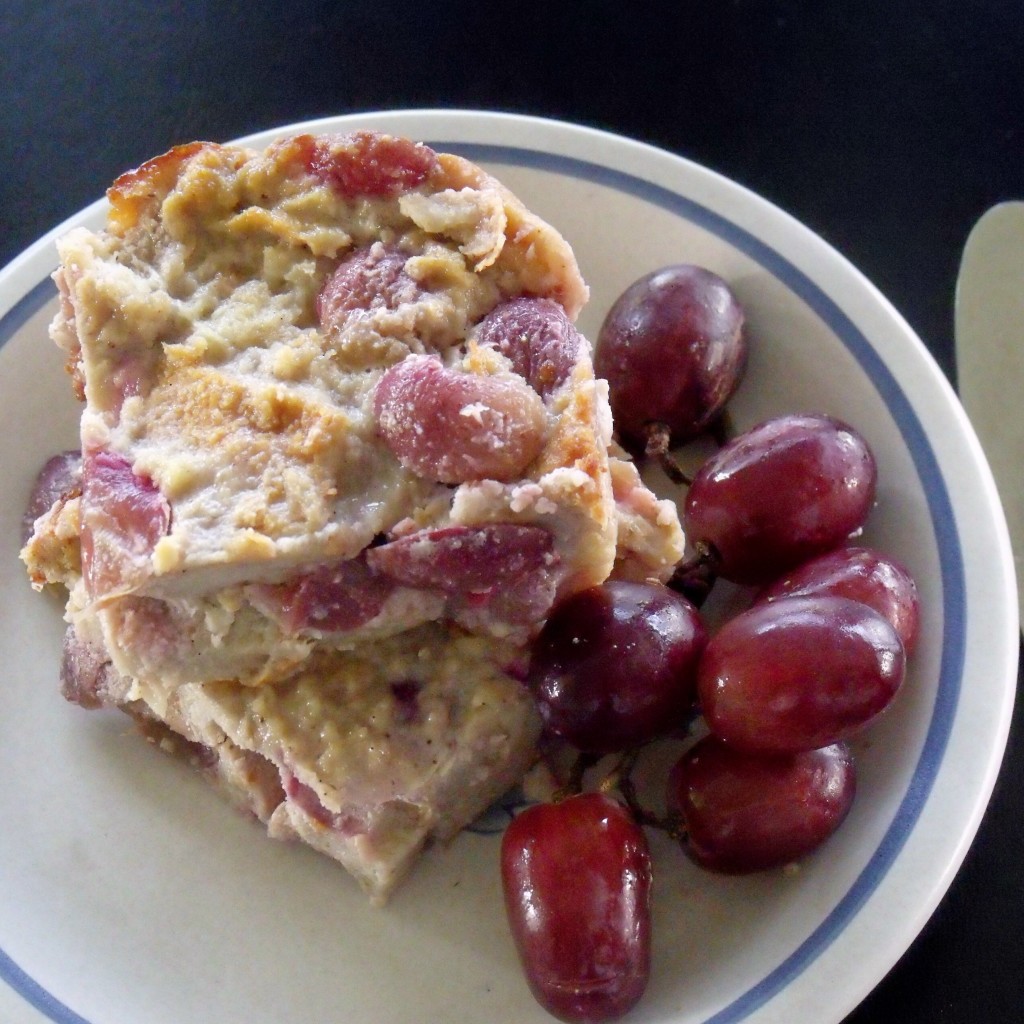 Grape Bread Pudding #BreadBakers
Ingredients
6 cups hearty bread broken into 1½-inch pieces (I used English Toasting)
2 cups grapes, halved
custard
½ cup vanilla non-fat Greek yogurt
1 cup half and half
2 Tablespoons butter, plus extra for greasing pan
½ cup grape juice
2 eggs, beaten
⅛ teaspoon ground cloves
Instructions
Add yogurt, half and half, juice, butter and cloves in a medium-sized saucepan. Heat just until hot whisking constantly do not boil.
Remove from heat to cool slightly.
Add a bit of the cooled custard base to the eggs to temper it. Slowly whisk the egg mixture back into the custard base.
Place bread pieces and grapes into a large bowl and stir in custard mixture.
Bake in buttered 8x8-inch pan at 350 for approximately 40 minutes until custard has set and bread pudding has browned.
Serve warm with a dollop of yogurt or whipped cream or even cold!
Check out what great grape ideas these Bread Bakers shared this month!
#BreadBakers is a group of bread loving bakers who get together once a month to bake bread with a common ingredient or theme.  Follow our Pinterest board right here. Links are also updated each month on this home page.
We take turns hosting each month and choosing the theme/ingredient.
If you are a food blogger and would like to join us, just send Stacy an email with your blog URL to foodlustpeoplelove@gmail.com.