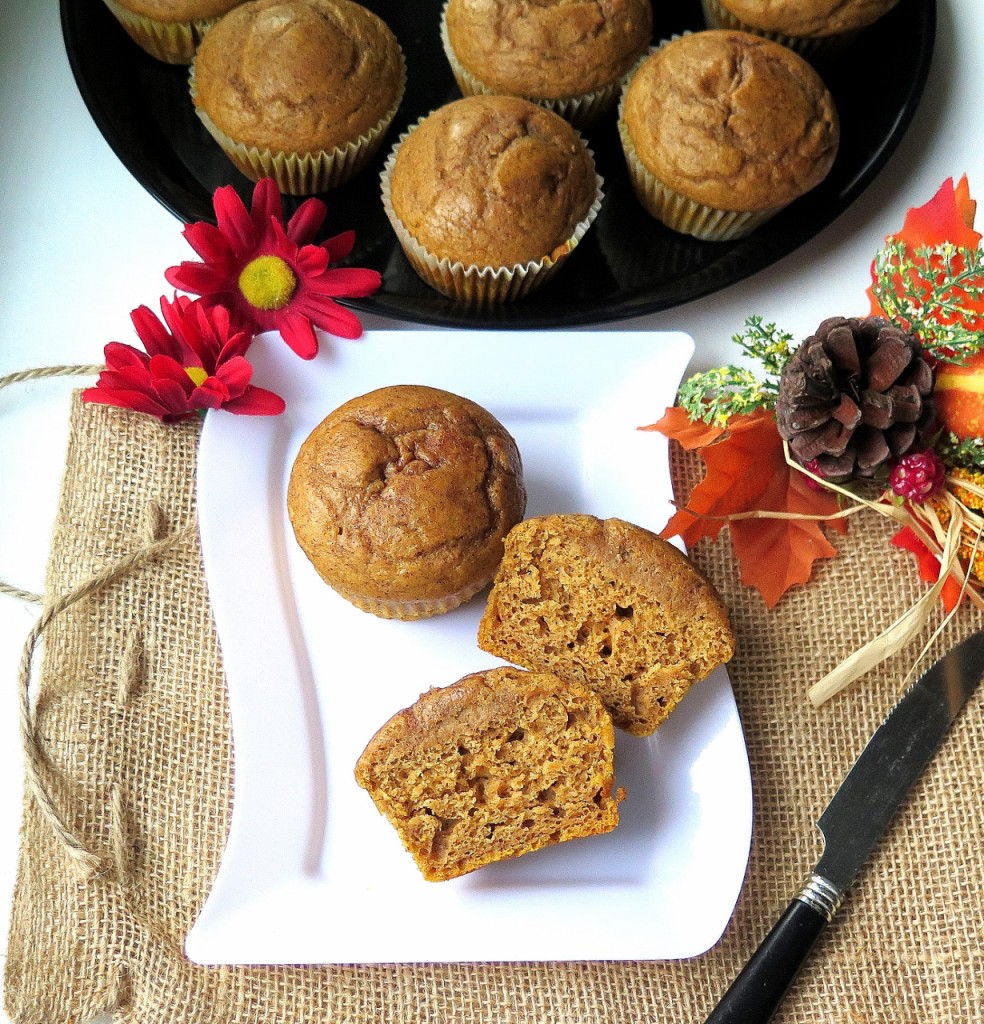 Pumpkin Muffins bring the tastes of autumn to your table. Savory pumpkin, warm cinnamon and nutmeg in every bite!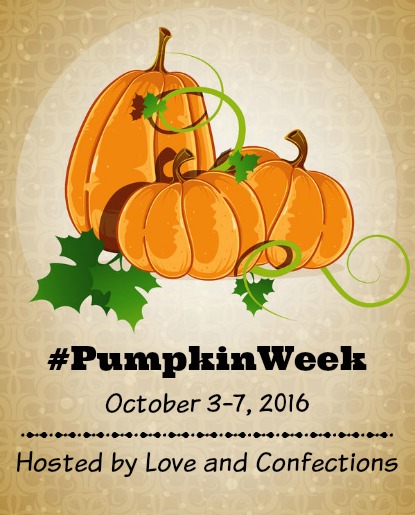 Fall is here with all the beautiful reds, oranges and yellows in the leaves. Hayrides, cozy sweaters, corn mazes and of course the star of fall, pumpkin!
This week over 20 fabulous food bloggers are showing off their best pumpkin recipes. Follow the hashtag, #PumpkinWeek everyday on twitter and facebook for more great ideas to use pumpkin as a main course, drink, dessert and more!
Thank you Terri from Love and Confections for hosting this event!
I love going to the pumpkin patch and picking out my own pumpkins for Jack-o-Lanterns, pies, soups, breads and other treats. Making your own pumpkin puree is really easy. Here is how to make it in a few easy steps.
Once you have your fresh pumpkin puree you can make almost anything into a pumpkin treat!
Like these muffins :).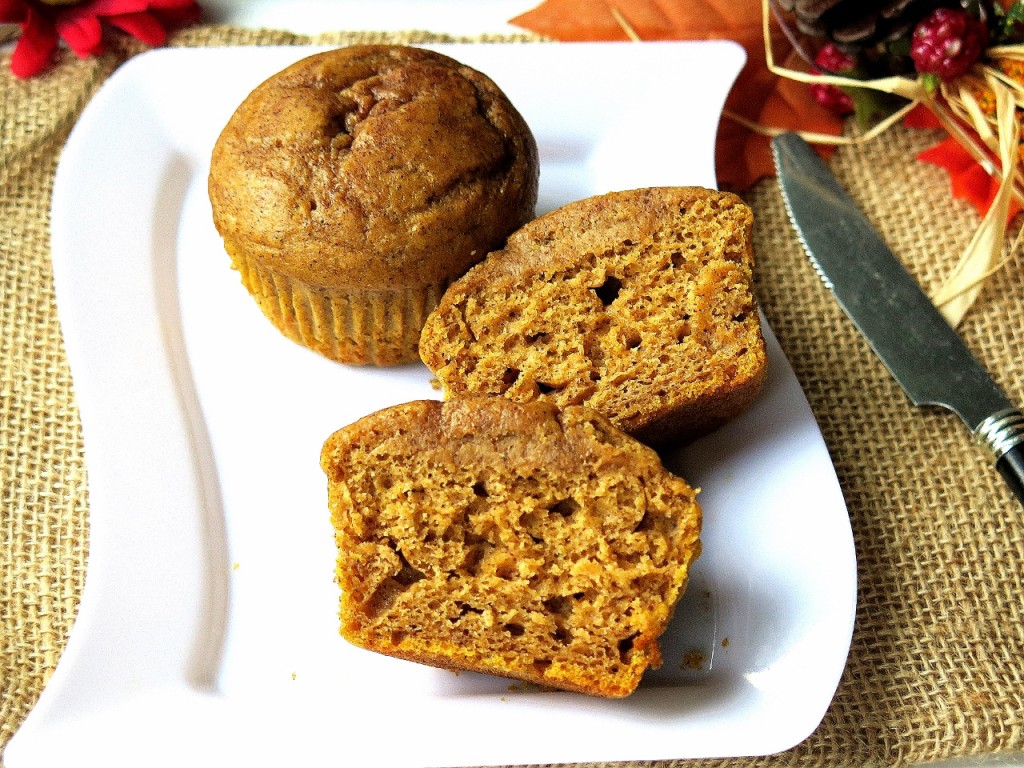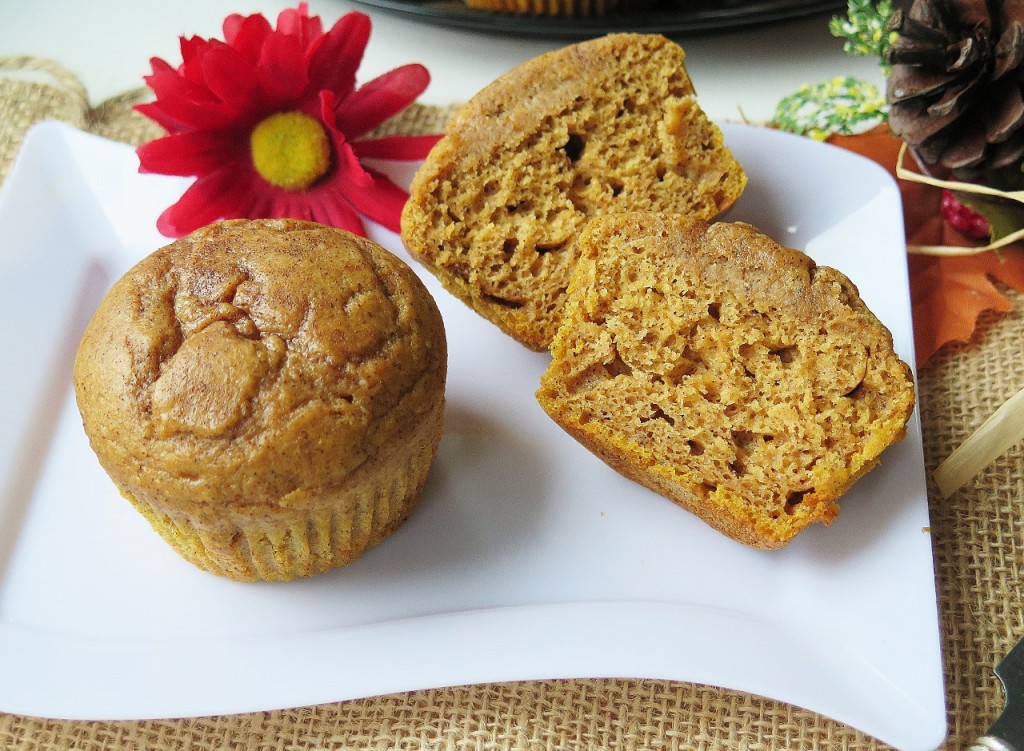 Pumpkin Muffins #PumpkinWeek
Ingredients
cooking spray
1 3/4 cups all-purpose flour
1/2 cup packed light brown sugar
1 teaspoon baking powder
1 tablespoon cinnamon
1/2 teaspoon baking soda
1/2 teaspoon ground nutmeg
1/4 teaspoon salt
1 cup pumpkin puree
3/4 cup milk
2 large eggs, lightly beaten
1/4 cup vegetable oil
2 teaspoon vanilla extract
Cinnamon-sugar (optional – for dusting)
Instructions
Preheat oven to 400°. Line muffin cups with paper liners; lightly coat liners with cooking spray.
Whisk together dry ingredients. In a separate bowl, whisk together pumpkin, milk, eggs and oil. Add dry mixture and fold until just combined.
Divide batter evenly among cups. Bake at 375° for about 15 minutes, or until a toothpick comes out clean.
If desired, dust tops of muffins with cinnamon-sugar mixture once they have cooled slightly.
http://www.cindysrecipesandwritings.com/pumpkin-muffins-pumpkinweek/
Enjoy all these great ways to get your pumpkin on this fall from the #PumpkinWeek bloggers!
Adorable Turkey Crust Pumpkin Pie from Kudos Kitchen by Renee.
Amish Pumpkin Roll from Palatable Pastime.
Double Pumpkin Gnocchi from Caroline's Cooking.
Gigi's Spiced Pumpkin Pecan Bread from Family Around The Table.
Healthy Pumpkin Oatmeal in the slow cooker from Feeding Big.
Lisa's Pumpkin Soup from Cooking With Carlee.
Mini Pumpkin Pecan Cheesecakes from The Crumby Cupcake.
Pecan Pumpkin Cobbler from Hezzi-D's Books and Cooks.
Pumpkin Bread from The Freshman Cook.
Pumpkin Bread with Maple Glaze from Making Miracles.
Pumpkin Brulee Tart from The Redhead Baker.
Pumpkin Cookies with Butter Rum Icing from Grumpy's Honeybunch.
Pumpkin Creme Brulee from Love and Confections.
Pumpkin Glazed Bacon from Rants From My Crazy Kitchen.
Pumpkin Laksa from Culinary Adventures with Camilla.
Pumpkin Milkshake from A Day in the Life on the Farm
Pumpkin Muffins from Cindy's Recipes and Writings.
Pumpkin Pretzel Bites from A Kitchen Hoor's Adventures.
Pumpkin Spice Affogato from The Bitter Side of Sweet.
Pumpkin Spice Granola from The Chef Next Door.
Spiced Pumpkin Cider from Gluten Free Crumbley