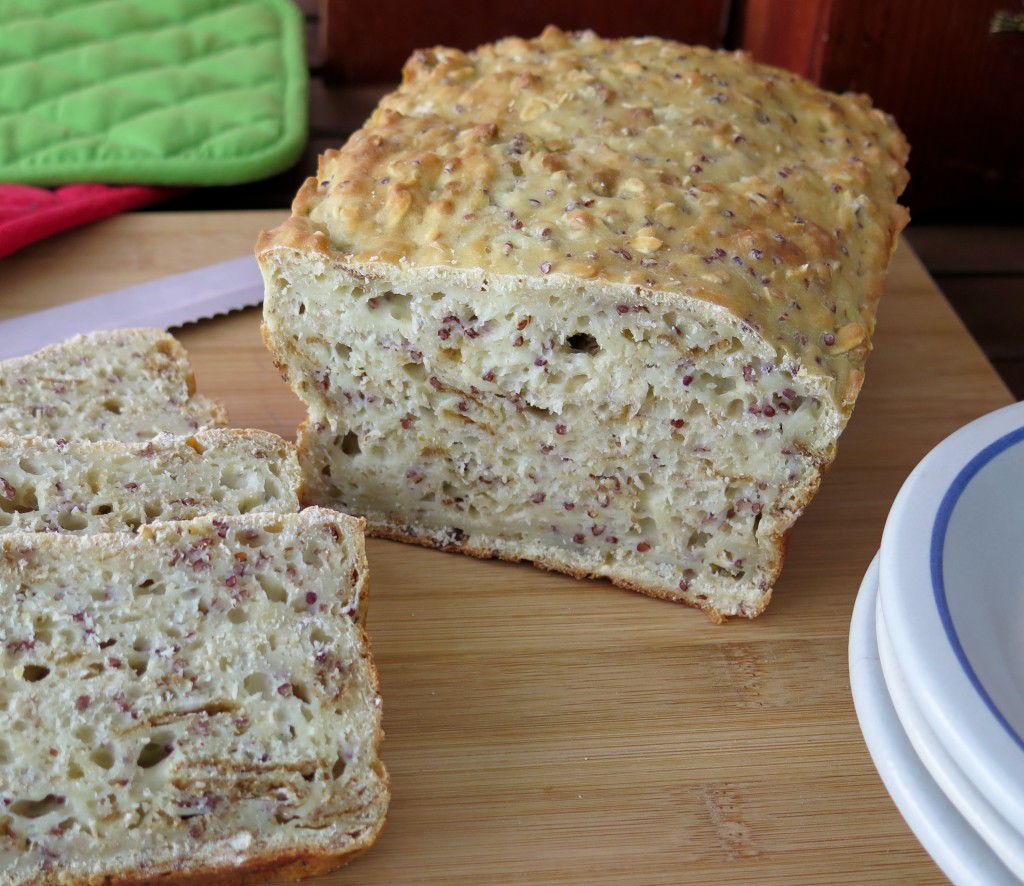 Quinoa Oatmeal Bread is more than just quinoa and oats. I know, I know, but to say, Quinoa Oatmeal Bran Buttermilk Wheat Quick Bread would probably even give Google a headache!
When I saw this challenge from The Bread Bakers, I admit that I got a bit scared.


I never made bread with cooked grains before. It was well worth the try. Quinoa helps keep this bread so moist. It is a bit dense but toasts up well. The multi-grain facet adds depth. Buttermilk makes it just that little bit richer.
I'm glad I chose to use it as a whole grain as opposed to a flour. Look at those delicious bits in there.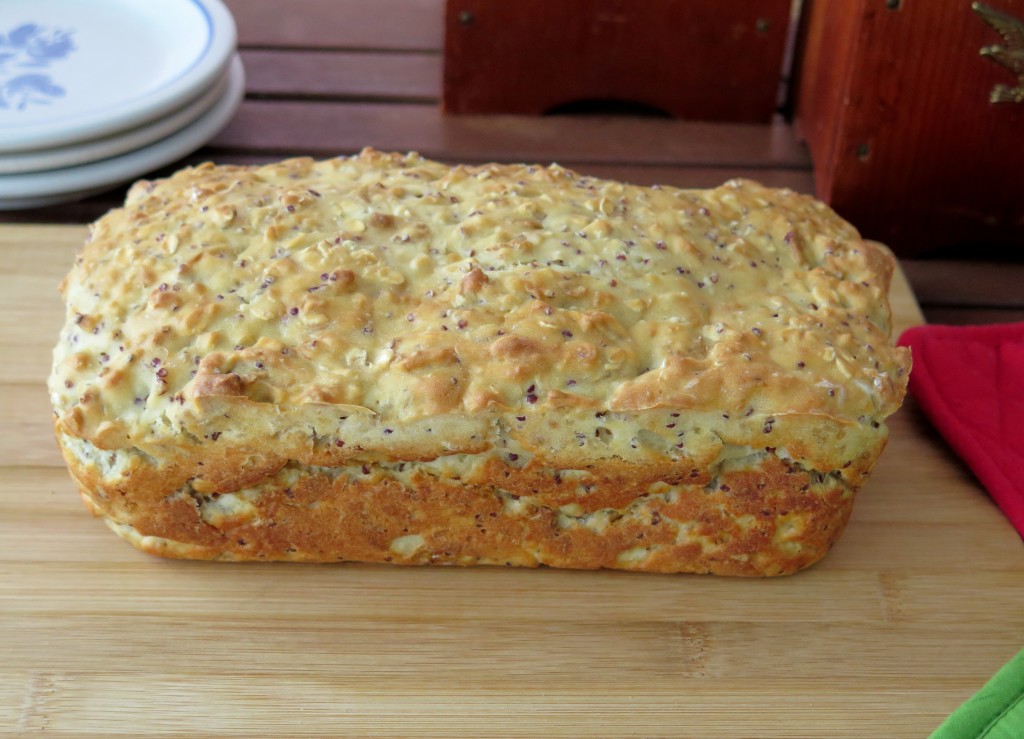 Oatmeal and bran flakes add extra nutrition and texture. How sweet this bread gets also depends on the type of bran flake you use. The less processed the better.
Thanks go out to Chef Mireille from Chef Mireille's East West Realm for hosting December's event!
Here is my recipe with all the good stuff in there! Enjoy!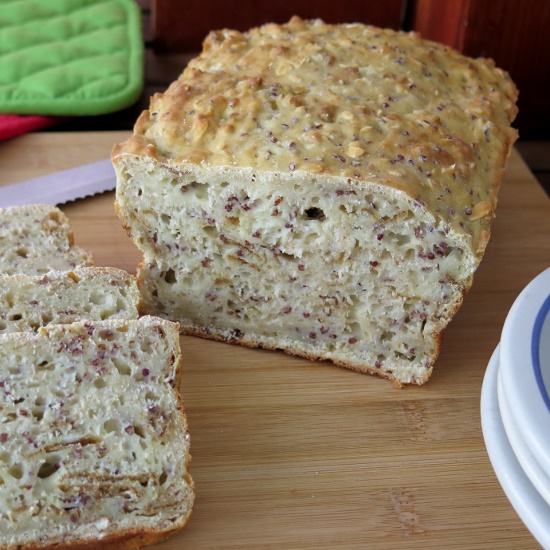 Quinoa Oatmeal Bread
Ingredients
3 cups bread flour
1 cup oatmeal
1 cup bran flakes
½ cup cooked quinoa
½ teaspoon baking soda
¼ teaspoon salt
2½ cups buttermilk
1 egg, beaten
Instructions
Mix together flour, oatmeal, bran flakes, baking soda and salt.
In a separate bowl combine quinoa, egg and buttermilk.
Mix dry and wet ingredients together. Place in greased loaf pan.
Bake at 350 for 11/4 hours and inserted toothpick comes out clean.
Cool on rack before slicing.
Don't stop there! We have more great Quinoa Bread recipes to offer from the Bread Bakers group!
What is Bread Bakers? It's a group of bread loving bakers who get together once a month to bake bread with a common ingredient or theme. You can see all our of lovely bread by following our Bread Bakers Pinterest Board. Links are also updated after each event on the Bread Bakers home page.
How is the monthly theme determined? We take turns hosting each month and choosing the theme/ingredient.
Would you like to join in the fun? If you are a food blogger, send an email with your blog name and url to Stacy at foodlustpeoplelove@gmail.com.