I received free samples of Sabra Hummus mentioned in this post. By posting this recipe I am entering a recipe contest sponsored by Sabra and am eliigible to win prizes associated with this contest. I was not compensated for my time.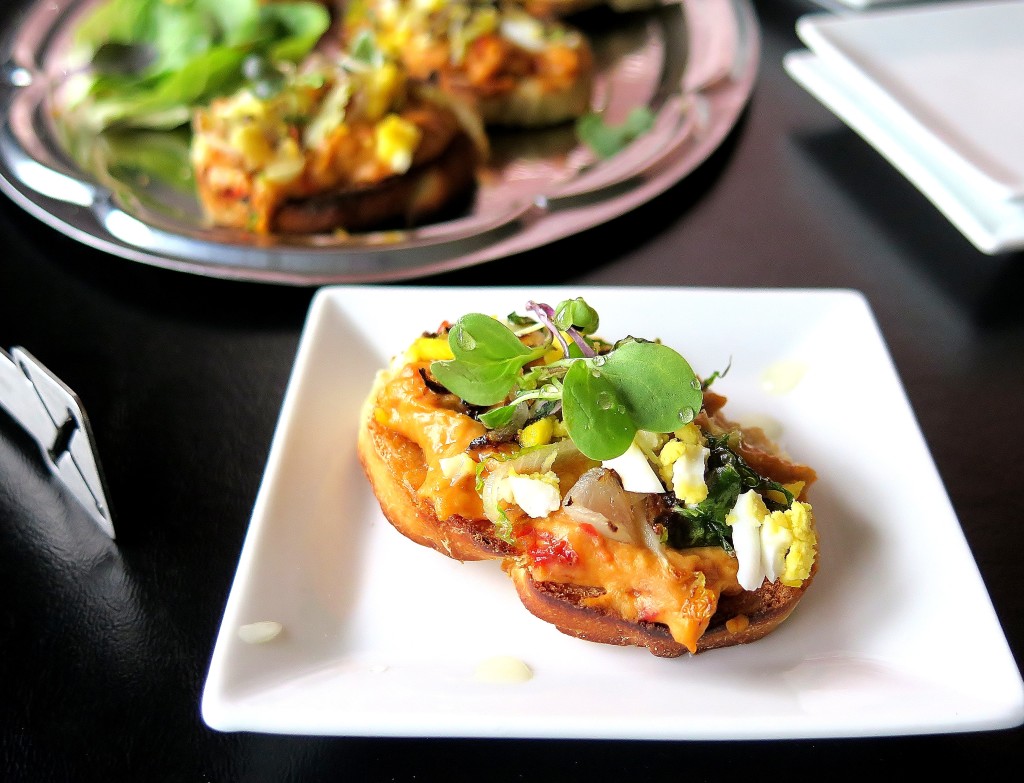 Roasted Brussels Sprouts Egg Red Pepper Hummus Crostini makes a hit at any party. Baby Brussels Sprouts roasted with shallots on a bed of roasted red pepper hummus. Top with diced egg, microgreens and drizzled with white balsamic and honey dressing.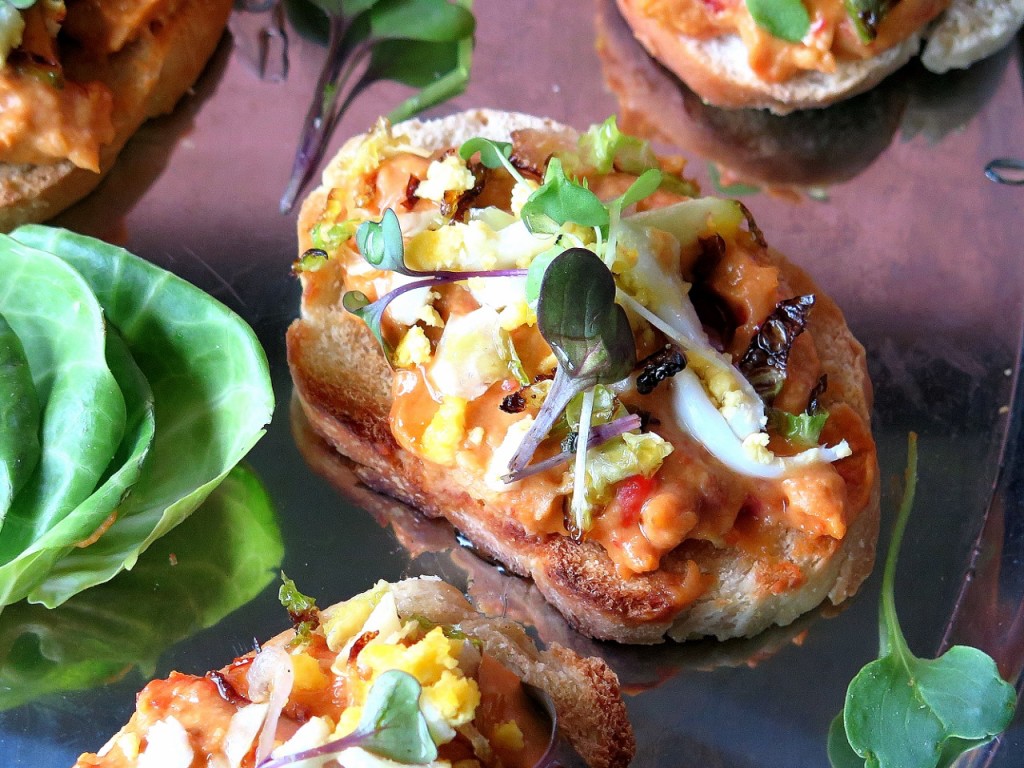 It's May 13th, National Hummus Day! What better way to celebrate than a dish made with Sabra hummus for the party!
Hummus is a plant-based protein made into a spread. Classic or basic hummus consists of chickpeas mashed with oil, garlic, lemon juice, and tahini (sesame paste) and often eaten with pita bread. Hummus comes from the Arabic word ḥəmmoṣ meaning chickpeas.
Some healthy facts about Sabra Hummus:
Sabra hummus is a vegetarian and gluten free food. Most Sabra hummus flavors are nonGMO.
Hummus helps boost fiber intake, especially when paired with veggies or whole grains. The mix of soluble and insoluble fiber supports heart health, and the combination of protein, complex carbohydrates and fiber aid in weight management and blood glucose control.
A little hummus goes a long way. Only 2 heaping spoonfuls of hummus a day fulfills your bean recommendation for the week!
Learn about more health benefits of Sabra hummus, HERE/
Connect with Sabra to learn more about hummus, keep up with the latest news, products and contests.
Website , Facebook, Twitter, Instagram, Pinterest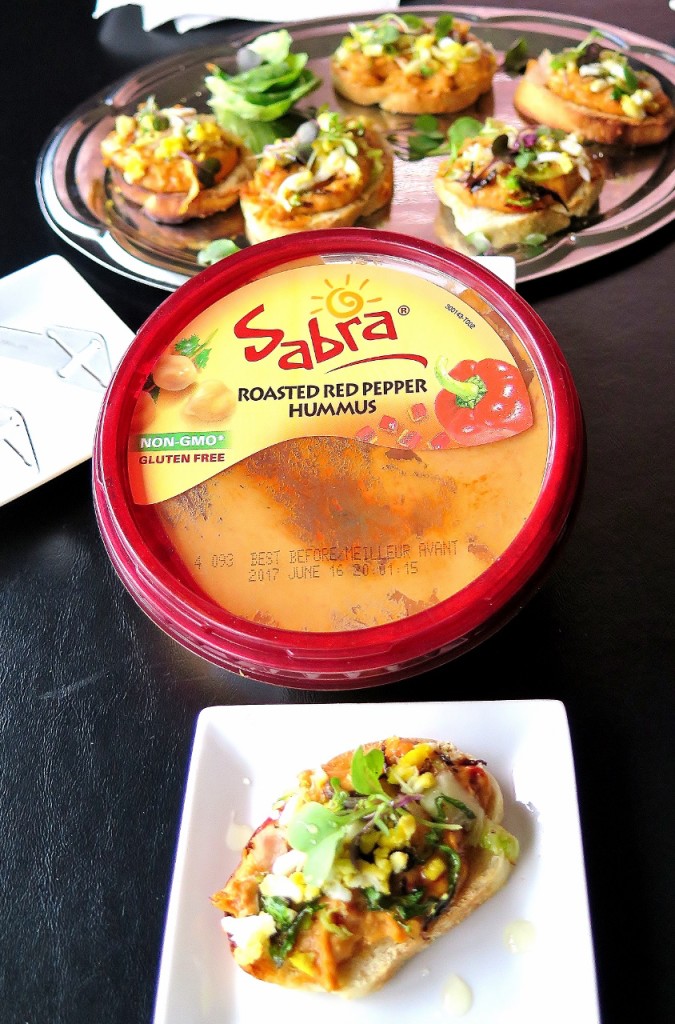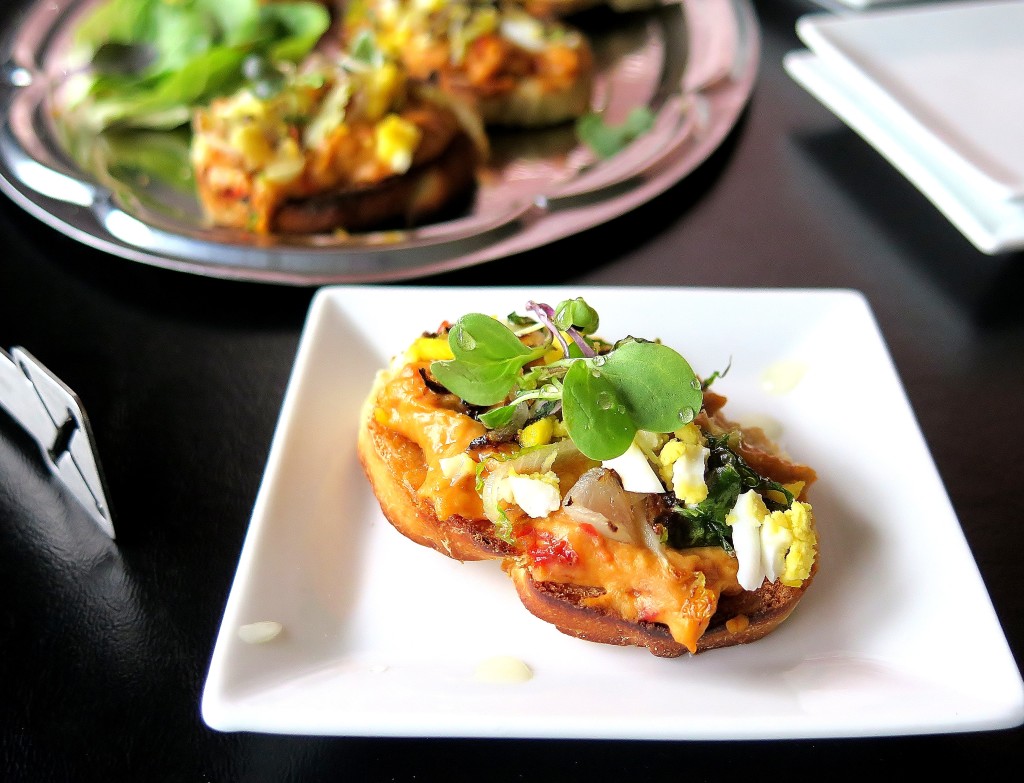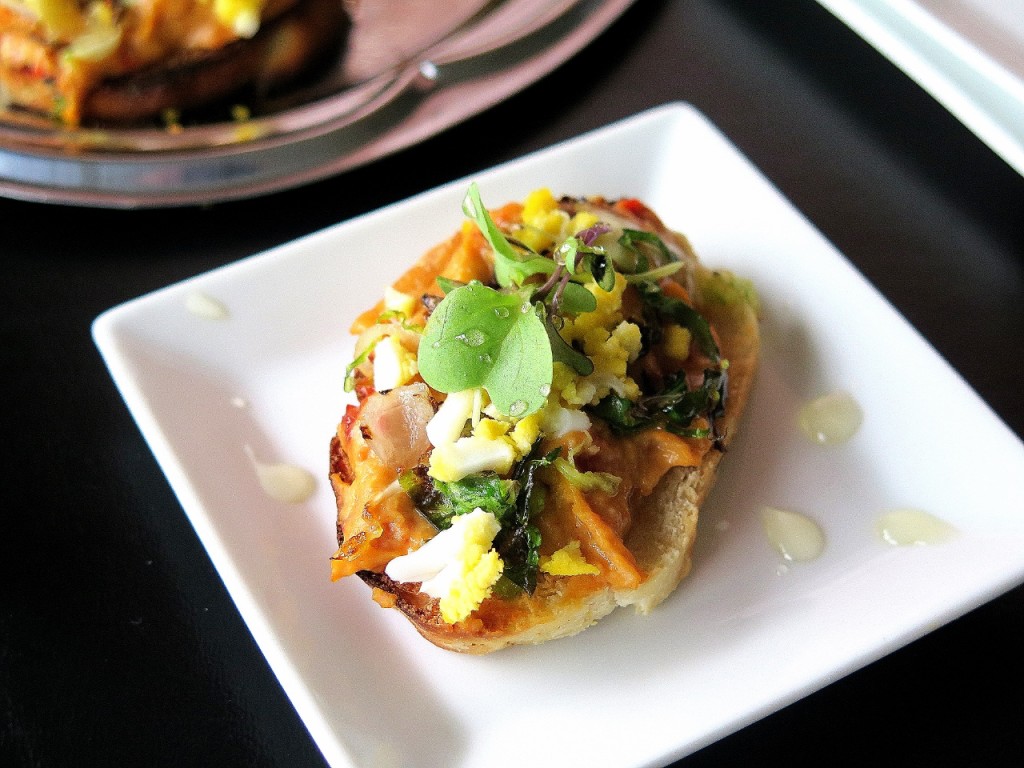 I used Sabra Roasted Red Pepper Hummus for these crostinis but any flavor of Sabra hummus would be divine!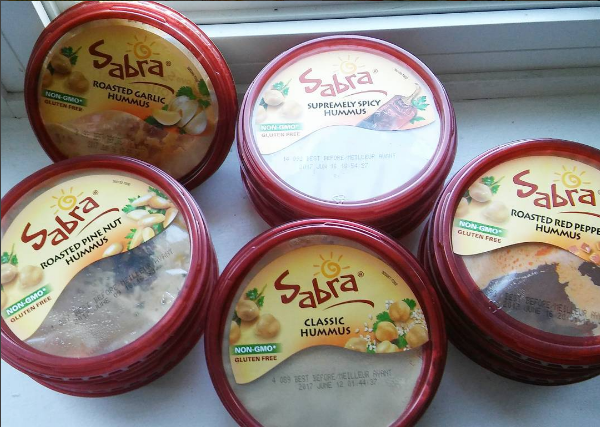 Roasted Brussels Sprouts Egg Red Pepper Hummus Crostini
Ingredients
1 10 ounce tub Sabra Roasted Red Pepper Hummus
1 cup Brussels Sprouts cut in half
1 medium shallot thinly sliced
2 tablespoons olive oil
salt and pepper to taste
1 egg, hard-boiled and diced
1/2 cup microgreens
1 baguette thinly sliced

dressing

2 tablespoons olive oil
1 tablespoon white balsamic vinegar
2 teaspoons honey
salt and pepper to taste
Instructions
Toss Brussels Sprouts and shallots in 1 tablespoon olive oil. Arrange in a single layer on a baking sheet and roast at 400 degrees, turning occasionally until crisp tender and slightly charred. Chop and set aside.
Lightly brush 8 to 10 baguette slices on both sides using 1 tablespoon olive oil. Broil until toasted.
Whisk together dressing ingredients: oil, vinegar, honey, salt and pepper to taste and set aside.
Assemble Crostini: Layer hummus, Brussels Sprouts mix, egg, microgreens. Drizzle with dressing.
Notes
Any flavor Sabra hummus tastes great in the recipe. Omit egg to have a vegan appetizer.
http://www.cindysrecipesandwritings.com/roasted-brussels-sprouts-egg-red-pepper-hummus-crostini-ad-nationalhummusday-thereciperedux/
More about the Recipe ReDux.


As the first and only recipe challenge founded by registered dietitians, The Recipe ReDux is focused on taking delicious dishes, keeping them delicious, but making them better for you. Dietitians Regan Jones (of ReganMillerJones, Inc.), Serena Ball and Deanna Segrave-Daly (both of Teaspoon Communications) founded the group on the belief that healthier eating should always taste delicious. As the Latin term "redux" means to revisit or reinvent, we are reinventing the idea of healthy eating with a taste-first approach. We aim to inspire the food lover in every healthy eater and inspire the healthy eater in every food lover.