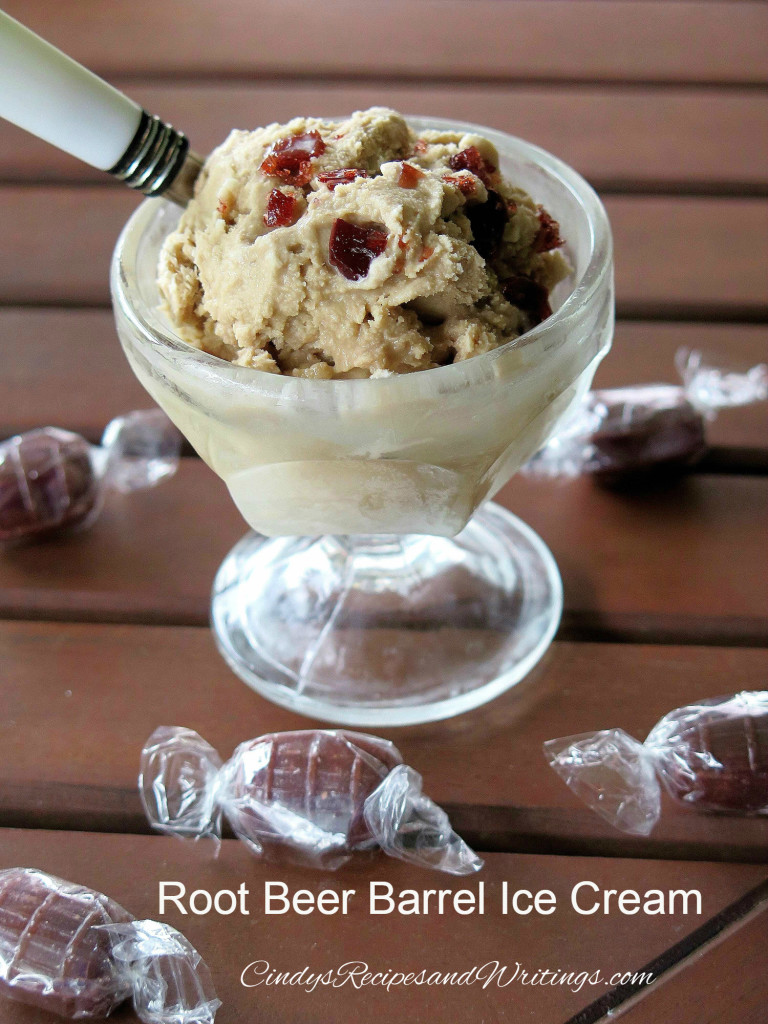 During this first full month of summer Foodie Extravaganza is all about ice cream. We're coming up with creative ice cream flavors for traditional ice cream, gelato, semi-freddo, and even popsicles!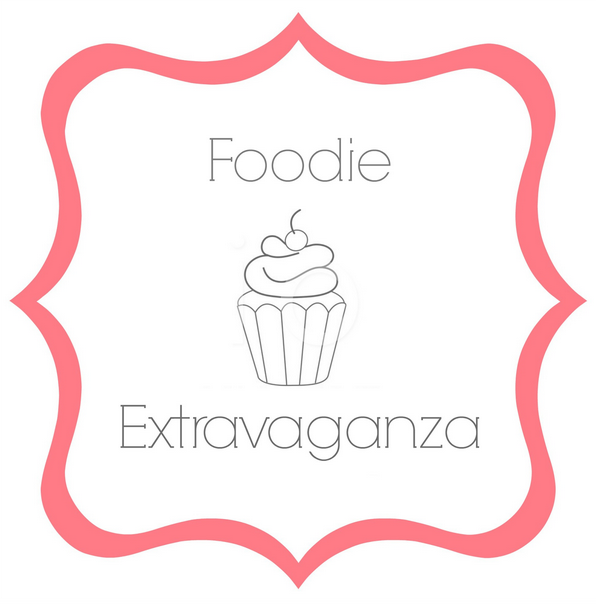 We've been on a root beer kick lately with floats, shakes and Black Cow Cupcakes . Root beer barrels sneak into my purse and his pocket. Hmm, how did those get there?
Root Beer is a great flavor to enjoy as a cold ice cream treat. Crush a few root beer barrels and mix in and sprinkle on top for even more root beer goodness!
No cook and no eggs makes this a quicker version of creamy deliciousness!
Ice cream hint: whole milk or 2 percent added to the cream helps cut down on grainy texture. Skim milk produces more of an ice milk texture.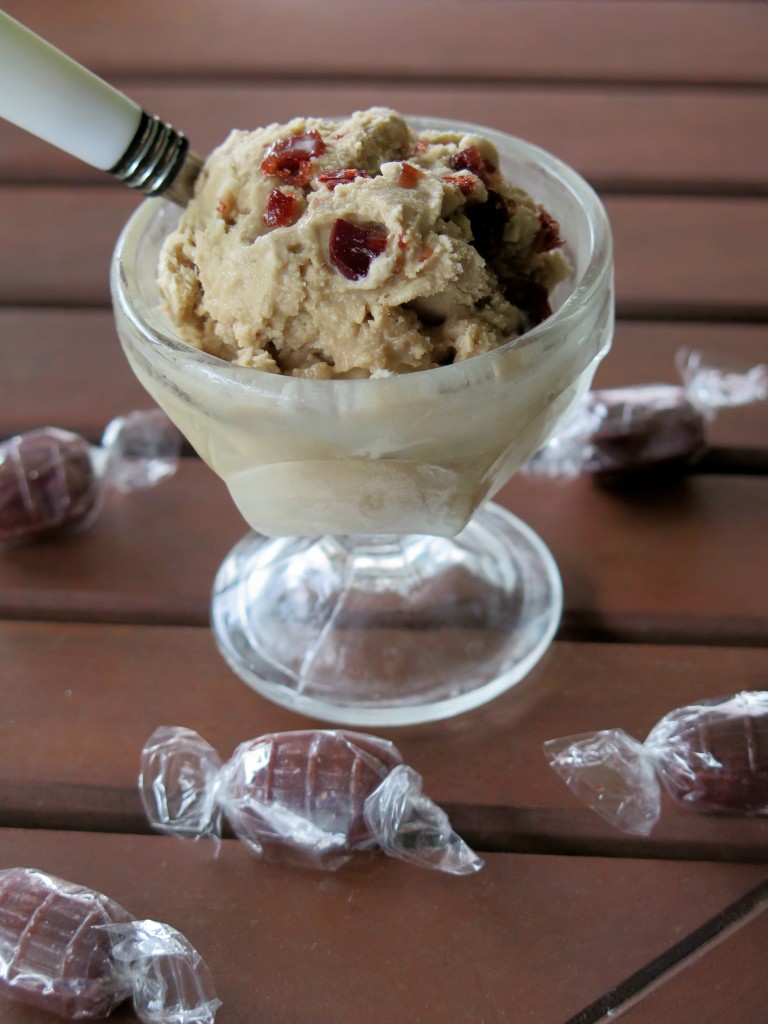 Root Beer Barrel Ice Cream
Ingredients
2 cups heavy cream
1 cup 2 percent milk
3/4 cup sugar
1 1/2 teaspoons root beer extract
1/2 teaspoon vanilla
6 root beer barrels crushed (optional)
Instructions
Whisk together cream, milk and sugar until sugar is dissolved.
Add flavoring.
Chill at least 2 hours before processing.
Pour mix into ice cream maker. Add candy pieces just before ice cream is finished churning.
Eat immediately or freeze for later.
http://www.cindysrecipesandwritings.com/root-beer-barrel-ice-cream-foodieextravaganza/
Special thanks to Camilla Mann from Culinary Adventures with Camilla for hosting this event!
Posting day is always the first Wednesday of each month. If you are a blogger and would like to join our group and blog along with us, come join our Facebook page Foodie Extravaganza. We would love to have you! If you're a spectator looking for delicious tid-bits check out our Foodie Extravaganza Pinterest Board!
Enjoy all these delicious summery ice cream treats from Foodie Extravaganza!
Here's the Scoop!