Spaghetti Squash Parmesan Casserole serves sauteed veggies, spaghetti squash and cheese as a baked dish your family will love. Peppers and sun-dried tomatoes round out the meal. A great choice for lent or anytime you want a meatless meal.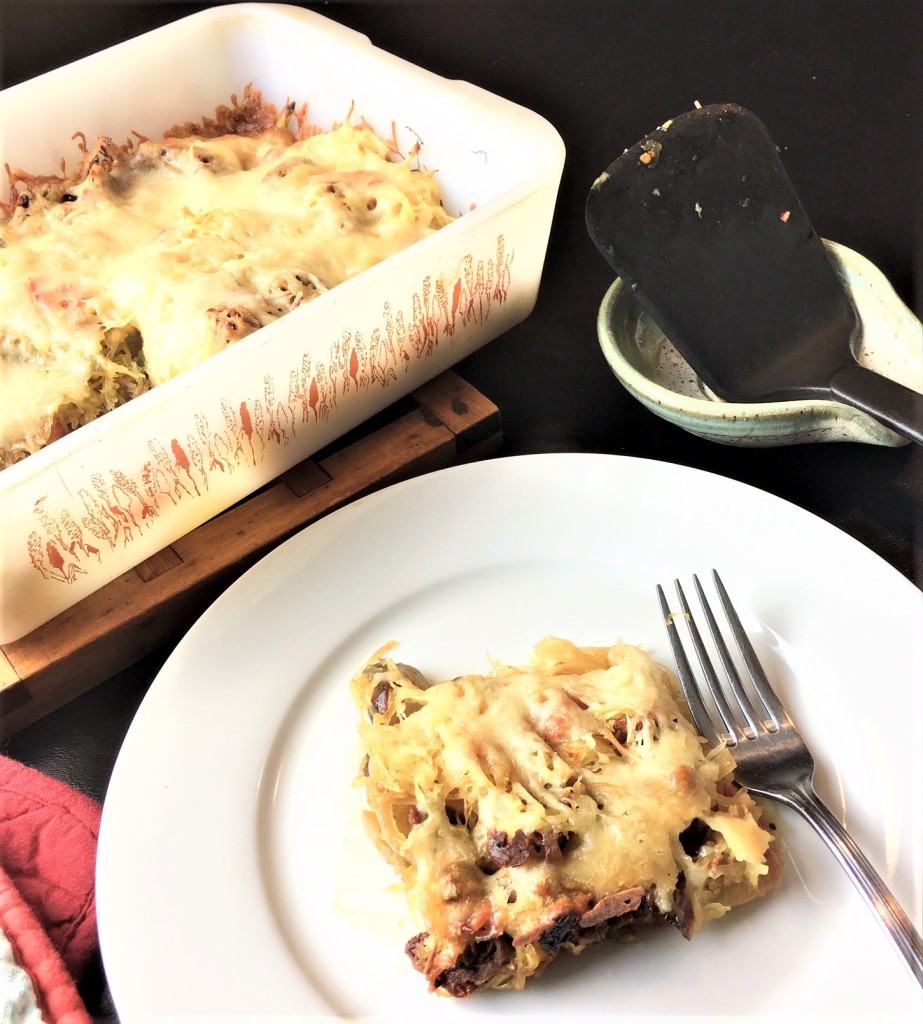 This week Sunday Supper is going meatless! We're serving up our favorites old and new, casserole style.
I'm into winter squash. I could eat it any time. Spaghetti squash is one of my go to choices. I love the texture too. I think it cooks up just ad fast as pasta. You also can prepare it so many ways. Bake it. Boil it. It doesn't matter. It will taste the same.
For this recipe I baked the spaghetti squash cut side down in the oven with a cup of water at 350 for about 20 minutes. Let it cool just long enough to hold to shred. I just use a regular dinner fork.
While the squash bakes, you can saute your veggies. Then just mix it with the shredded squash. Top with Parmesan and mozzarella and bake. Easy right?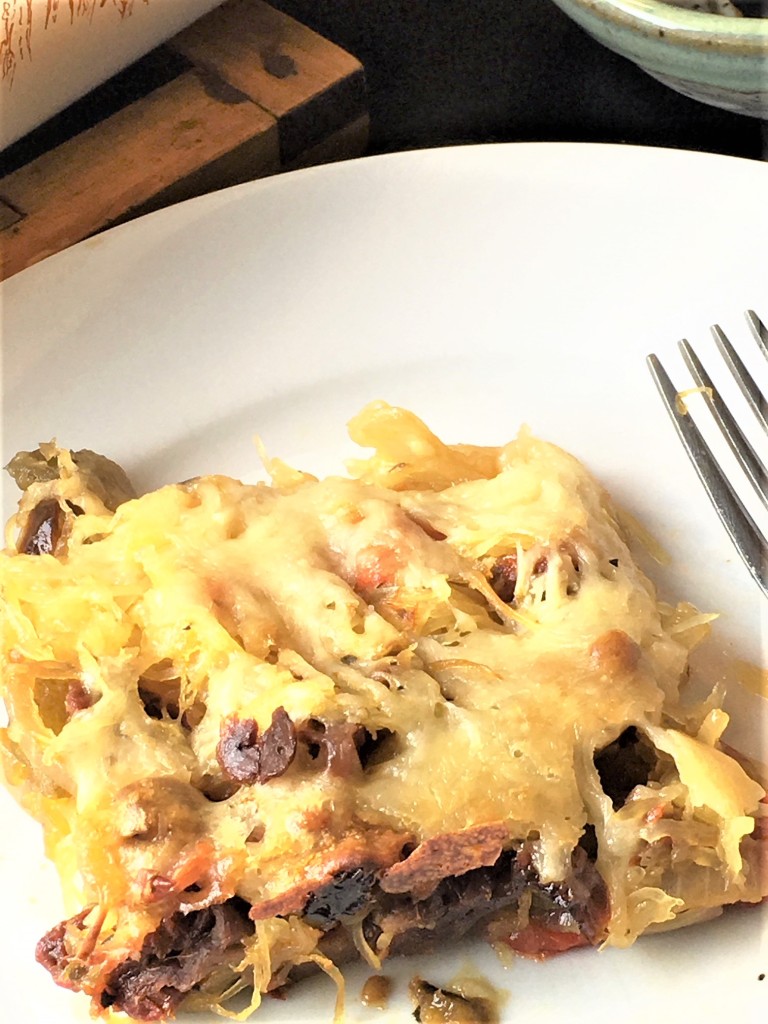 Here's a quick step by step video for fun!
Spaghetti Squash Parmesan Casserole
Spaghetti Squash Parmesan Casserole
Ingredients
1 medium spaghetti squash, cut in half and seeded
1/2 cup sliced onions
2 cups mixed bell pepper slices
1 cup reconstituted sun-dried tomatoes
1 tablespoon olive oil
1/2 cup freshly shredded parmesan
1 cup shredded mozarella
1 teaspoon Italian seasoning
salt and pepper to taste
Instructions
Place squash halves cut side down into a shallow baking dish. Add 1 cup water. Bake at 350 until skin indents when pressed, about 20 minutes. Remove, cool slightly and shred with a fork.
Saute onions, peppers, tomatoes in oil. Add seasoning.
Add shredded squash to cooked vegetables. Place in shallow baking dish. Top with cheeses. Bake at 350 for 20 minutes until cheese melts and is golden brown.
http://www.cindysrecipesandwritings.com/spaghetti-squash-parmesan-casserole-sundaysupper/
Enjoy all these delicious meatless casserole ideas from Sunday Supper.
Marvelous Meatless Meals

The Sunday Supper Movement is committed to bringing our readers delicious recipes that encourage them to gather and eat together around the family table. Search for your favorite ingredients on our Sunday Supper website. Also check out the Sunday Supper Pinterest boards for plenty more ideas and inspiration.