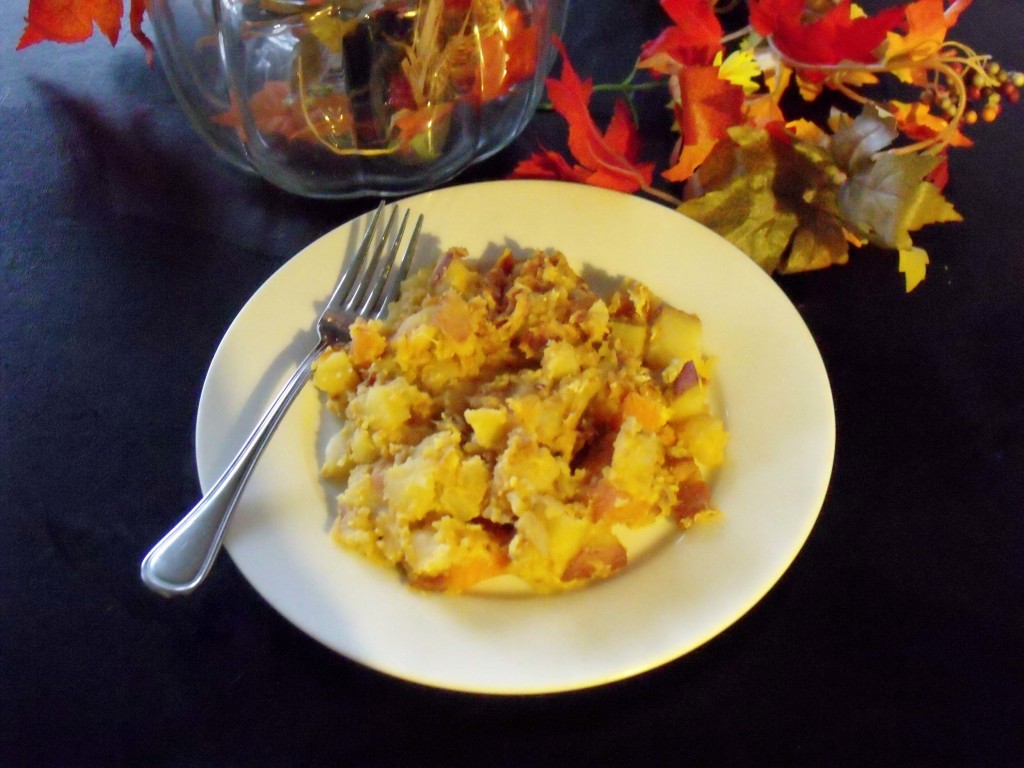 Three kinds of potatoes (red, Yukon gold and sweet potatoes) complimented with chunks of smoky bacon, make this hash dinner a winner!
If you like breakfast for dinner, (some call it "brinner")hash should be on your agenda.
It's all in there. You have potatoes, bacon and eggs in one pan. Add onions and peppers if you like. Cheese works too. Sometimes I do, depends on what is on hand.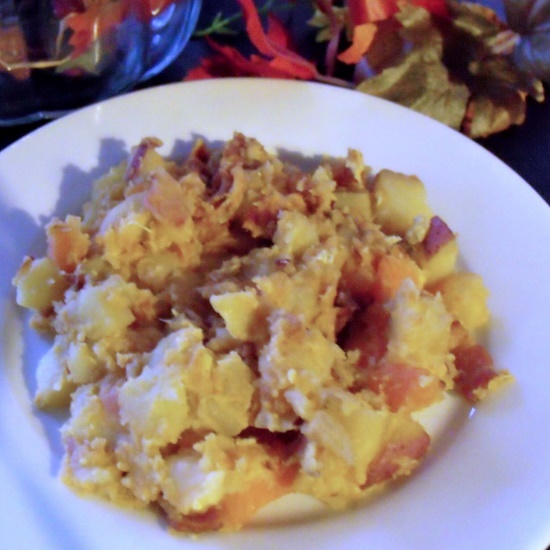 Bacon and Potato Hash #WeekdaySupper
Ingredients
2 cups chopped red potatoes
2 cups chopped Yukon gold potatoes
2 cups chopped sweet potatoes
6 ounces bacon cut into 1½-inch pieces
2 eggs, beaten
1 teaspoon granulated garlic
½ teaspoon Smoked Paprika
Salt and pepper to taste
Instructions
Brown bacon in a large skillet. Add potatoes, garlic, smoked paprika, salt and pepper. Add a bit of oil or water if needed to keep potatoes from sticking.
When potatoes are softened, add eggs. Reduce heat to low and stir to coat potatoes and bacon. Continue to cook until eggs are set.
Enjoy these tasty quick #WeekdaySupper recipes from the Sunday Supper group.
Monday – Duck Breasts with Pomegranate Sauce by Confessions of a Culinary Diva
Tuesday – Bacon and Potato Hash by Cindy's Recipes and Writings
Wednesday – Pork and Bok Choy Stir Fry by Cooking Chat
Thursday – Tuna Rice Bowl by kimchi MOM
Friday – Gluten Free Chicken and Rice Soup by Gluten Free Crumbley