Cranberry Walnut Potato Salad delivers holiday flavors in an all time favorite side. Serve warm or cold.

The Event
Holiday Salad Recipes for #SundaySupper.
The holidays are almost here! We're getting closer and closer to maybe the busiest time of the year for meal planning and cooking, so it's time to start thinking about what we're going to make!
Every holiday needs a salad. I'm not talking about only green salads– I mean pasta salads, potato salads, egg salads, chicken salads, any kind of salad you want to make! Any kind of salad goes. Bring your favorite holiday salad recipes to the table!
Cranberries are a must on my holiday meals list. I absolutely LOVE cranberries!
Homemade Grape Cranberry Sauce is sweet yet has a bit of bite from cloves.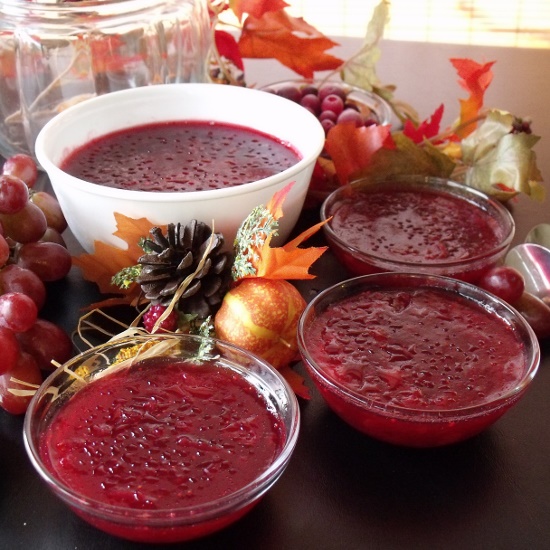 You can find the recipe here.
Beef and cranberries is another winning combination in this Cranberry Londonbroil.  A #BestAngusBeef roast covered in cranberries…yes! The more the merrier!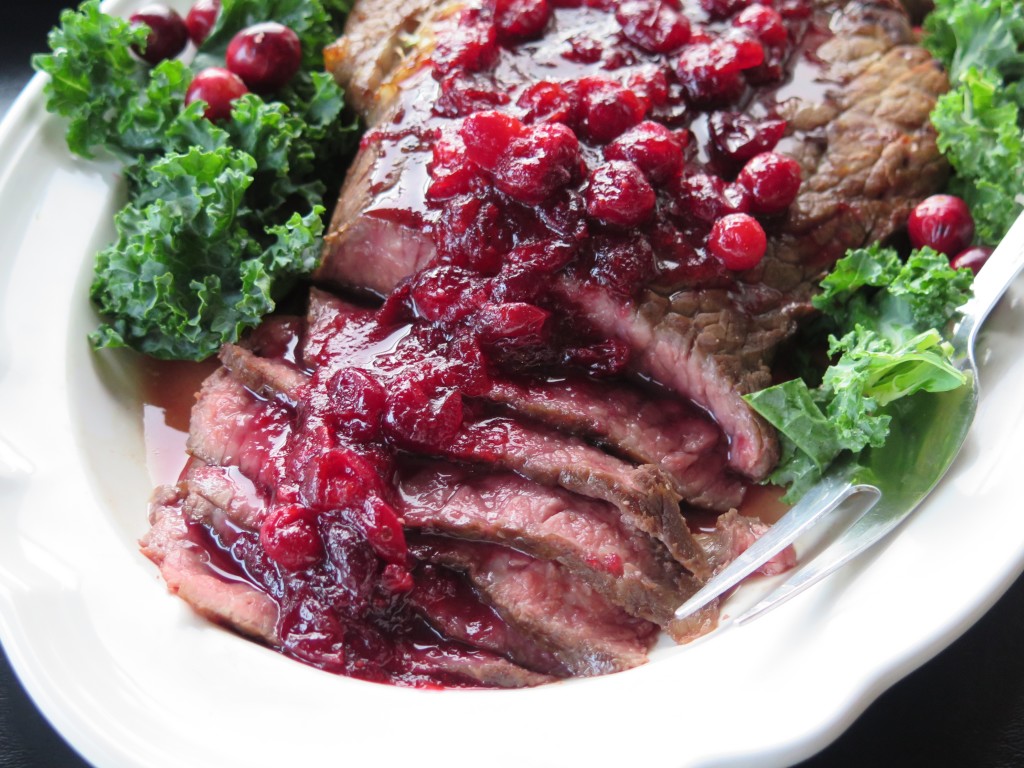 Of course bread at Christmas need a few cranberries too as in this White Cranberry Nut Bread!
 
Not to forget cranberry cookies, cakes and candies!
All these delicious cranberry dishes. Why have I never made Cranberry Walnut Potato Salad before now?
You have Thanksgiving and Christmas flavors of cranberries and walnuts in one bite!
Cranberry Walnut Potato Salad adds celery and fresh basil to Idaho® potatoes for a crunch factor. The dressing spices it up with spicy brown mustard and a pinch of horseradish.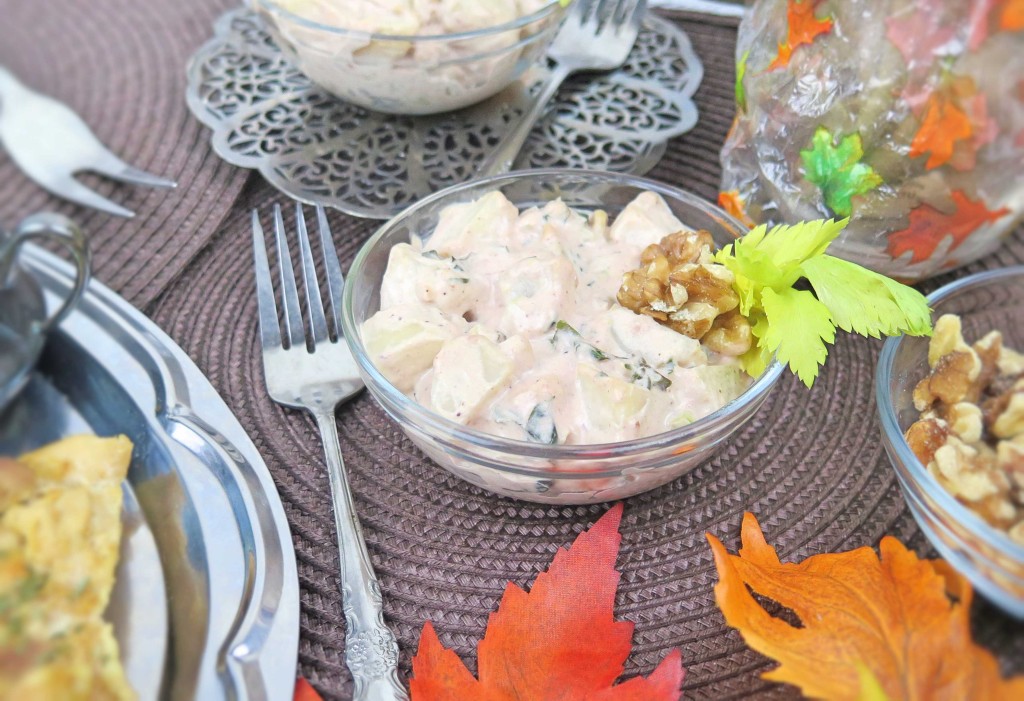 I used canned cranberry sauce but homemade is surely better!

Cranberry Walnut Potato Salad #SundaySupper
Ingredients
1 lb Idaho® potatoes (2 large)
1/2 cup diced celery
1 tablespoon margarine
2 tablespoons kosher salt

dressing

1/2 cup cranberry sauce
1/2 cup mayonnaise
1 tablespoon spicy brown mustard
2 tablespoons sour cream
1 tablespoon minced fresh basil
1/2 teaspoon horseradish
salt and pepper to taste
Instructions
Coat potatoes in margarine and sprinkle with kosher salt.
Wrap potatoes in aluminum foil and bake at 350 for 1 1/2 hours.
Unwrap potatoes and allow to cool a bit before peeling. Cut into desired pieces (1 to 1 1/2-inches)
While potatoes cool, mix dressing ingredients.
Add celery to potato pieces. Coat with dressing.
Serve warm or cold.
Notes
Potatoes can be prepared a day ahead to save time.
http://www.cindysrecipesandwritings.com/cranberry-walnut-potato-salad-sundaysupper/
Holiday Salad Recipes from #SundaySupper Tastemakers!
Festive Holiday Salad Recipes
Bountiful Holiday Salad Recipes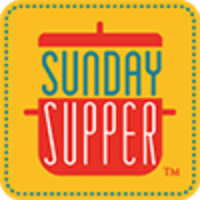 The Sunday Supper Movement is committed to bringing our readers delicious recipes that encourage them to gather and eat together around the family table. Search for your favorite ingredients on our Sunday Supper website. Also check out the Sunday Supper Pinterest boards for plenty more ideas and inspiration.