Strawberry Cream Cheese Stuffed French Toast layers luscious strawberry cream cheese between thick slices of batter-dipped English Toasting Bread. Top with fresh Strawberry Balsamic Syrup. A great way to celebrate National French Toast Day!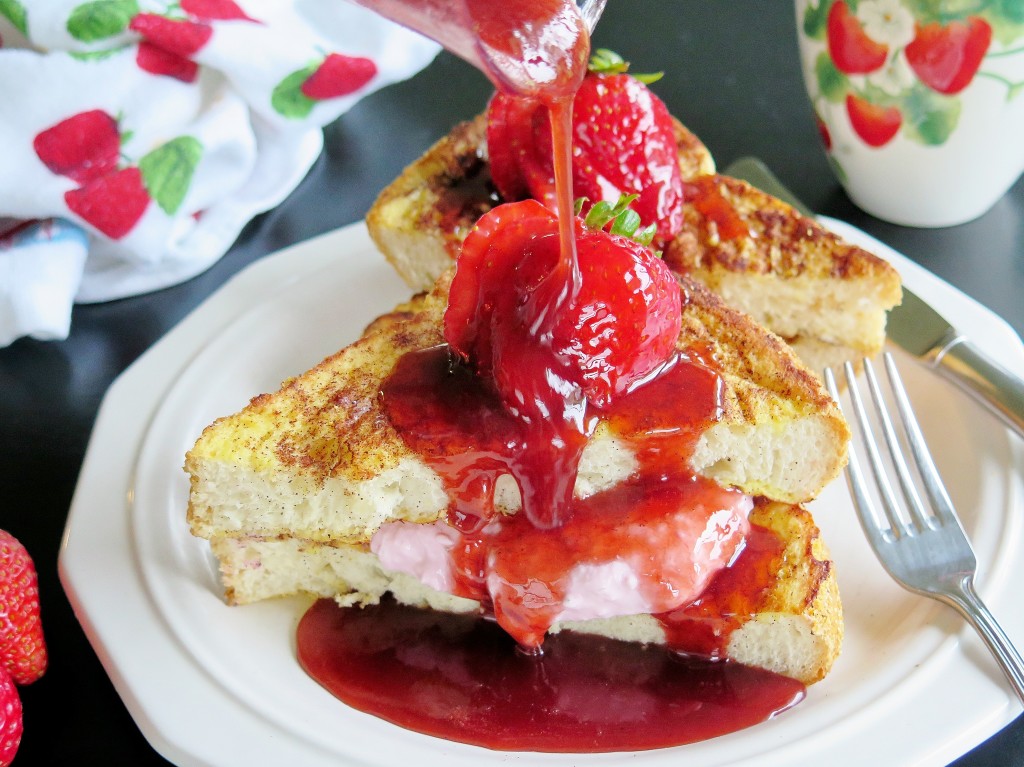 Our group of Festive Foodie Bloggers got together to share our favorite French Toast recipes. You will find the list at the end of this post. Please take the time to check them out! Thanks go out to Wendy from A Day in the Life on the Farm for hosting this event!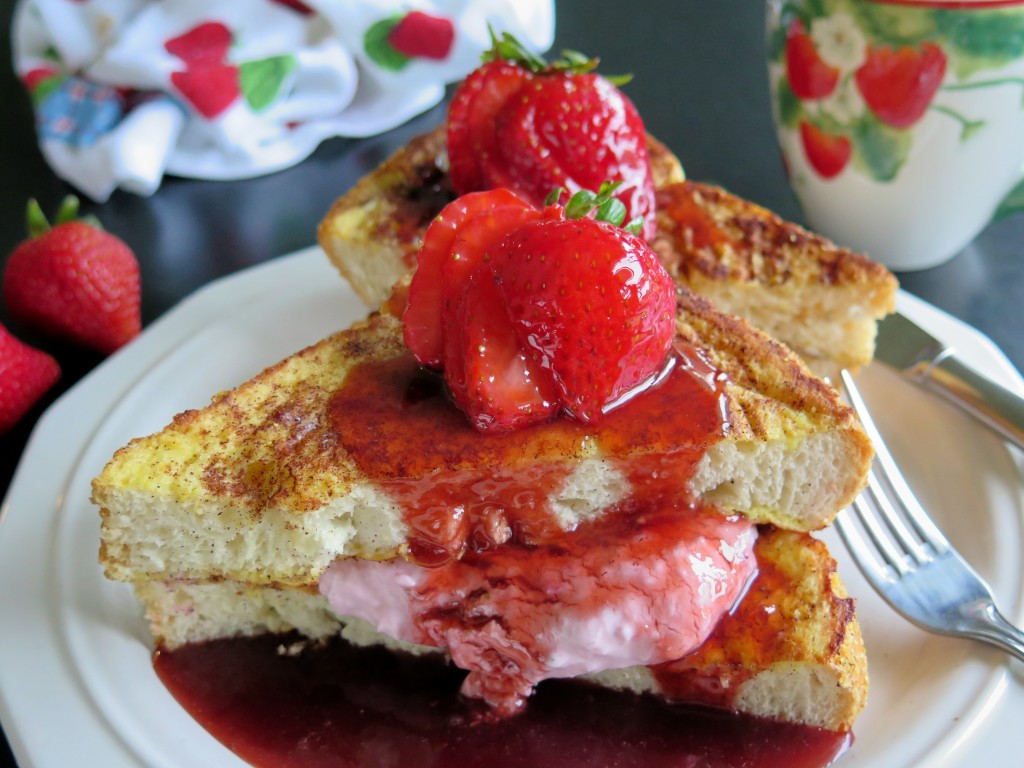 One of the coolest memories I have is picking strawberries at my neighbor house. They had a strawberry patch about 100 yards from my back door.  Jean would send us kids out to pick a colander full at a time to make her best ever jam.
The best part was we could eat what we want for helping. There was always enough to go around. Even for the birds!
Today we don't need to wait for late spring or early summer to enjoy strawberries. Florida Strawberry season is starting now!
Strawberry cream cheese made with fresh strawberries as opposed to jam, is…the…BOMB! There is still nothing as good as the real thing!
So for today's celebration of National French Toast Day, I decided to combine all these things into one decadent, delicious, strawberry nutritious meal.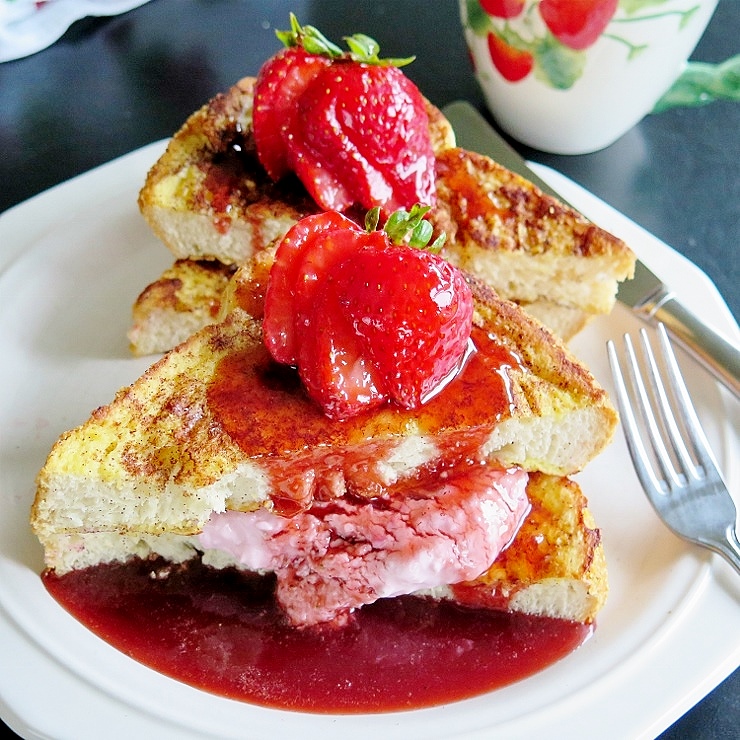 Strawberry Cream Cheese French Toast.
I chose English Toasting Bread for its light, almost Angel Food Cake texture. Texas Toast or any thickly sliced bread will work. Enjoy with your favorite syrup or dust with powdered sugar if you like!


Strawberry Cream Cheese Stuffed French Toast for #NationalFrenchToastDay.
Strawberry Cream Cheese French Toast
Ingredients
1/2 chopped strawberries
8 ounces cream cheese or Neufchâtel cheese, cut into chunks
2 Tablespoons powdered sugar
1 loaf bread thick sliced (4 to six slices)
4 eggs
1/4 cup half and half
1 teaspoon cinnamon
spray oil
Instructions
Puree strawberries and powder sugar together in a food processor. Add cream cheese and blend until smooth. set aside.
Whisk together eggs and half and half. Coat each side of bread with egg mixture. Sprinkle with cinnamon. Fry bread on hot greased griddle until golden brown.
Spread strawberry cream cheese on one side and top with another slice.
Serve with your favorite syrup.
http://www.cindysrecipesandwritings.com/strawberry-cream-cheese-stuffed-french-toast/
More great tastes for French Toast Lovers to savor!
National French Toast Day